More Information about Easy-Fan Blooming Eyelash Extensions
▲Material: Korea PBT Fiber
▲Size: 0.03 0.05 0.07mm thickness
J B C D curl
8-15mm mix and single length
▲Service: Make logo and box
▲Feature: Blossom in one second, matte black and save more time
Product picture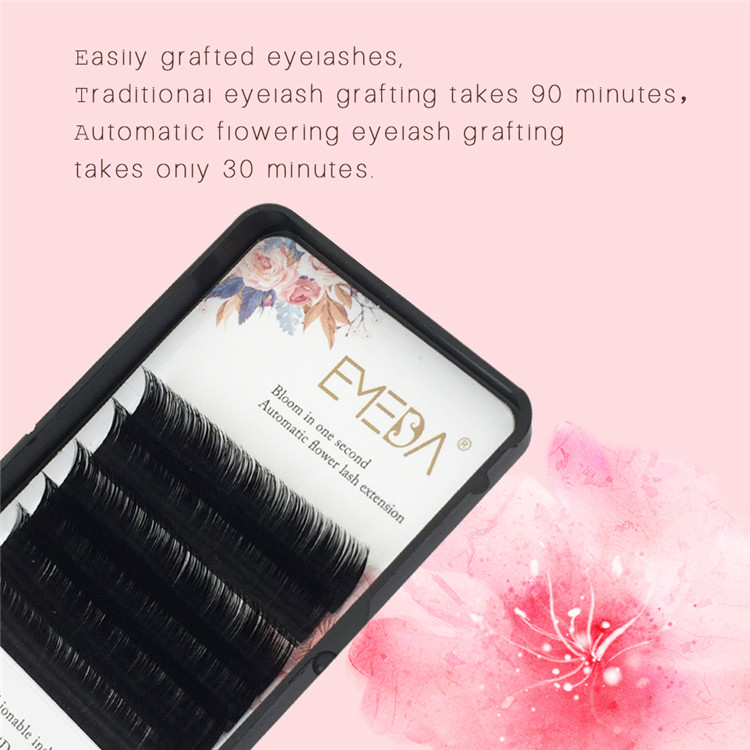 The Features of Easy Fan Blooming Lash Extensions:
Easy fan blooming eyelash extension can blossom in one second, customers do not require any skills to make fans.
There is a glue on the bottom of lashes, which does not scatter.

Applying with blooming eyelash extensions saves 1/2 applying time than using volume lashes.
A lash beginner is suitable for use this lash.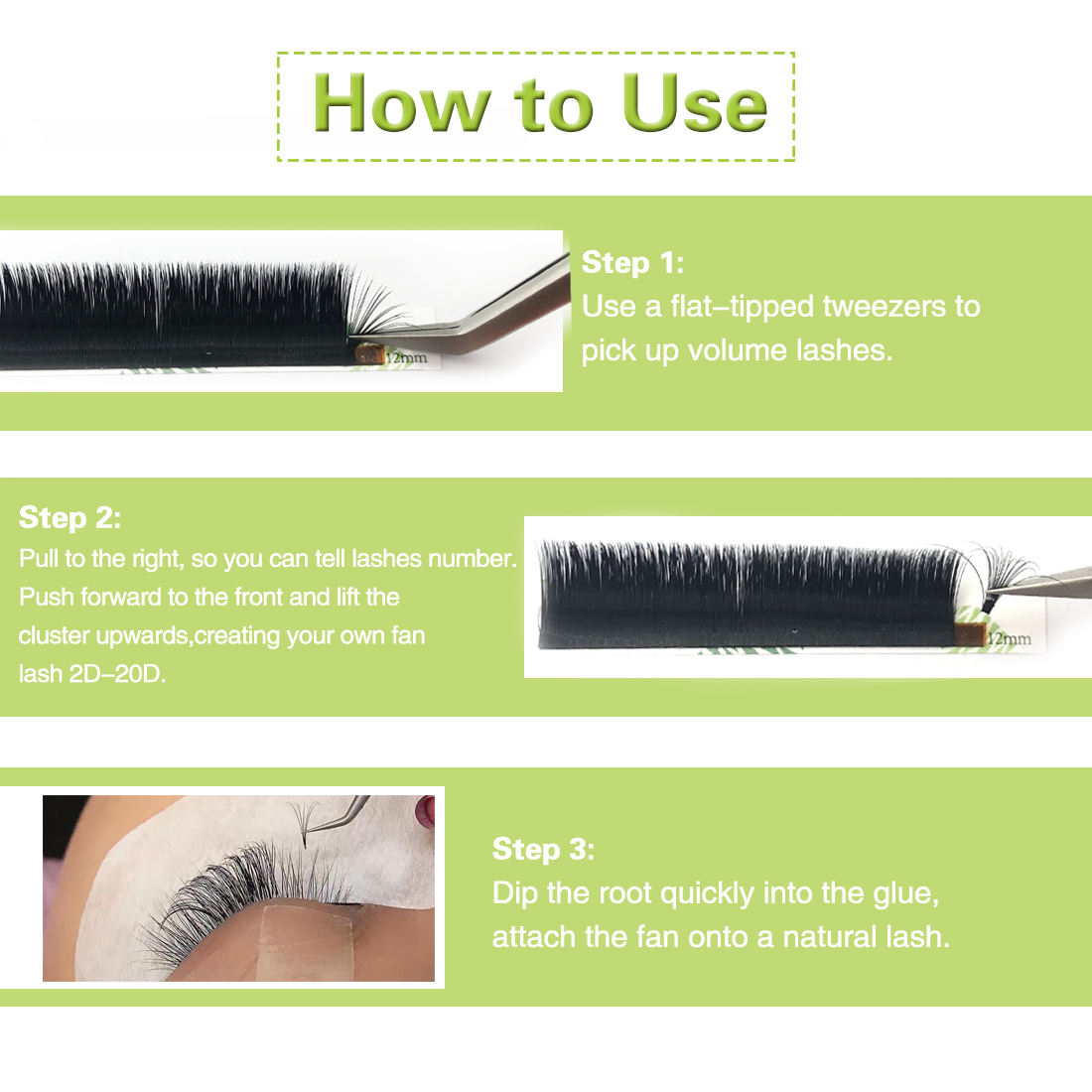 How to pick up one-second blooming lashes?
Step1: Use a flat-tipped tweezer to pick up volume lashes
Step2: Pull to the right, so you can tell lashes number. Push forward to the front and lift the cluster upwards, creating your own fan 2D-20D
Step3: Dip the root quickly into the glue, attach the fan onto one natural lash.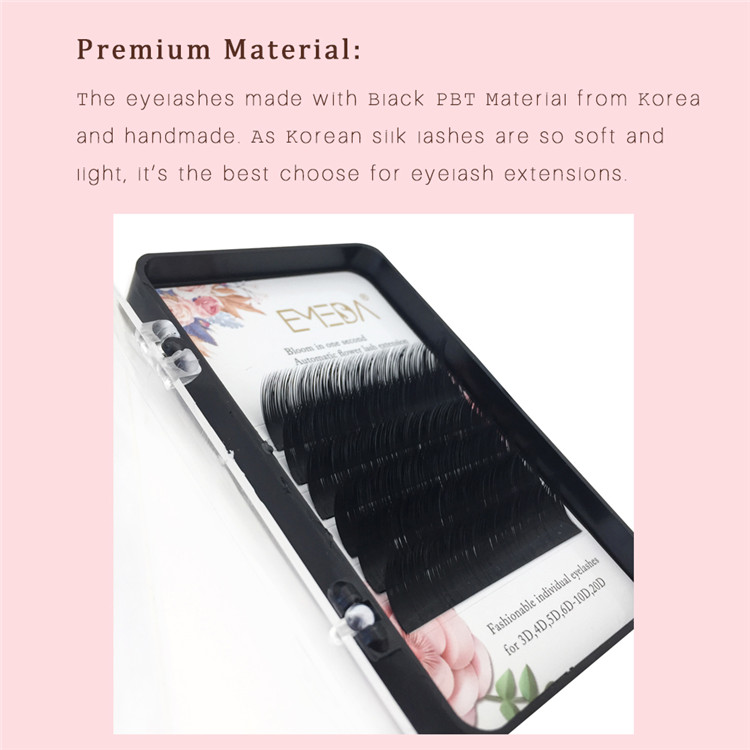 Why are eyelashes made of Korea PBT Fiber?
Korea PBT Fiber is lightweight, no any damage to eyes and no any load on eyes.
Korea PBT Fiber is fine and more flexible than other lashes.

It can be made to look very natural or very glamorous.
Eyelashes made with Korea PBT Fiber can last a long time.