Newest Unique A-Shape Fairy Eyelashes with a Variety of Matching Easily Making Barbie Eyes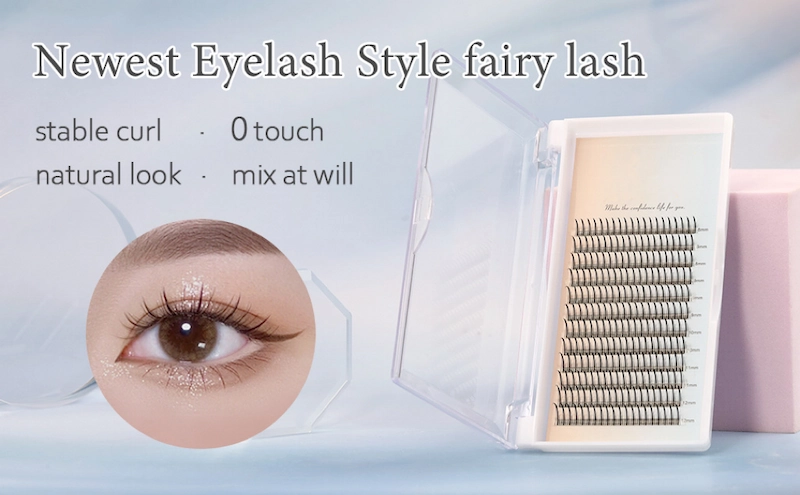 Details of A-Shape Fairy Eyelashes
Name:Unique A-Shape Eyelashes/Fairy Lashes
Length:8-15 mm
Curl: J B C D
Features: stable curl zero touch
natural look mix at all
Advantages of A-Shape Fairy Eyelashes
Natural-looking: A-Shape Fairy lashes are designed to mimic the natural shape and arrangement of real eyelashes. It has a tapered, wispy appearance that blends seamlessly with your natural lashes, giving you a more natural and effortless look.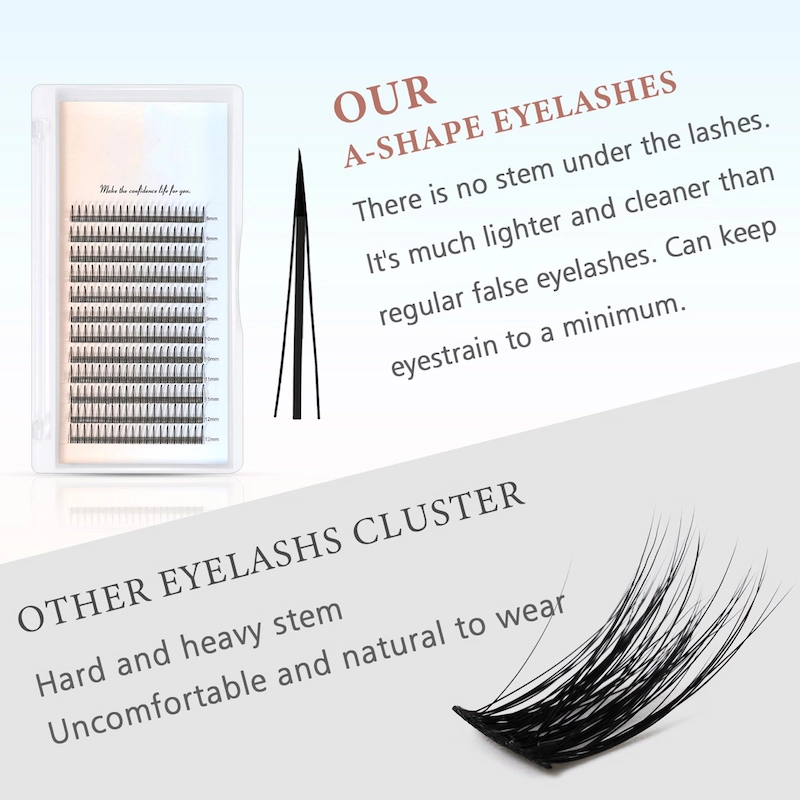 2. Lightweight and comfortable: It made from lightweight materials, Korean PBT Fiber, which makes them comfortable to wear. It does not weigh down your eyelids or cause any discomfort, allowing you to wear them for extended periods without any irritation.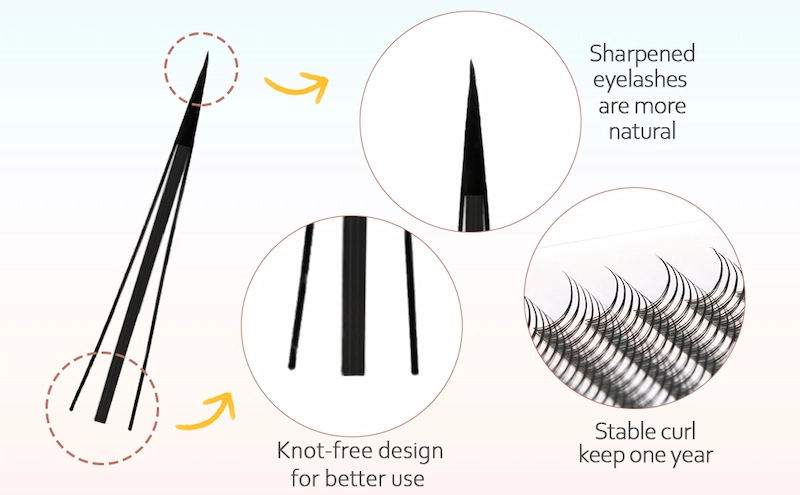 3. Versatile: It comes in various lengths, thicknesses, and styles, making them versatile for different occasions and preferences. Whether you want a subtle enhancement for everyday wear or a dramatic look for special events, you can find A-Shape Fairy lashes that suit your desired style.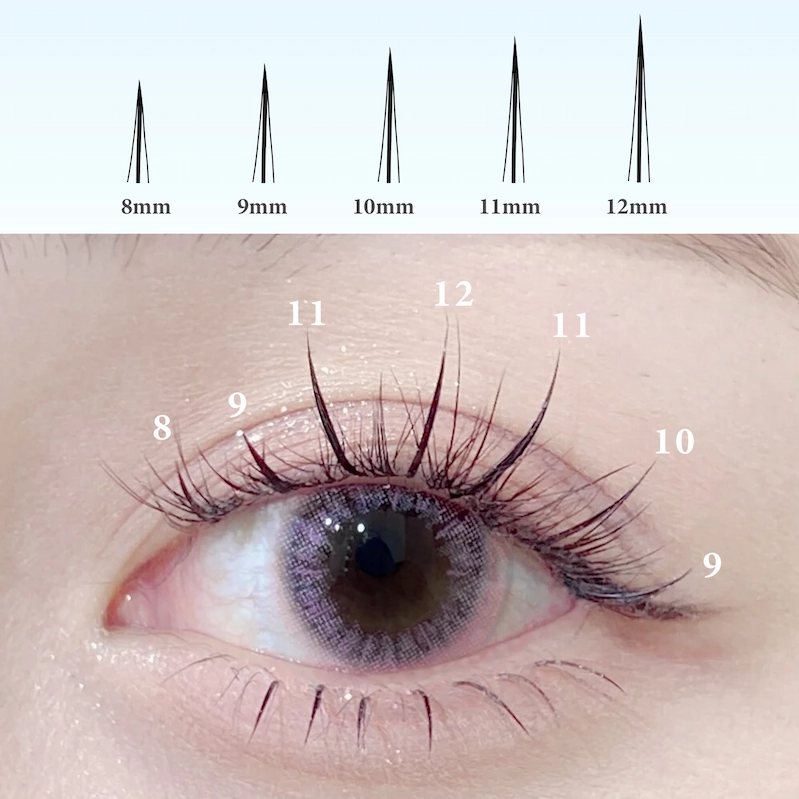 4. Easy to apply: A-Shape Fairy lashes are typically designed with a flexible band that conforms to the shape of your eyelid, making them easier to apply.
5.Customizable: A-Shape Fairy lashes can be trimmed to fit your eye shape and desired length. This customization allows you to achieve a more personalized and tailored look that complements your unique features.
6.Match as you wish: It provides variety of possibilities. You can use it along or match with other lashee which create different looks that you want. Matching with volume lashes or premade fans, you can easily make Barbie eyes effect.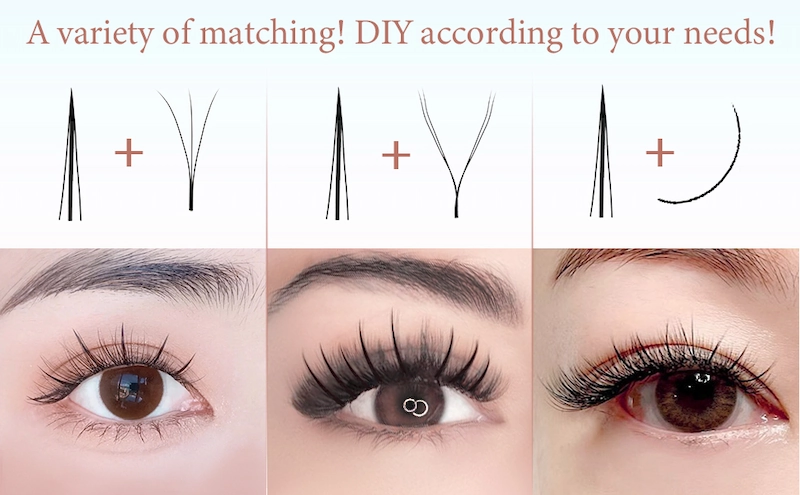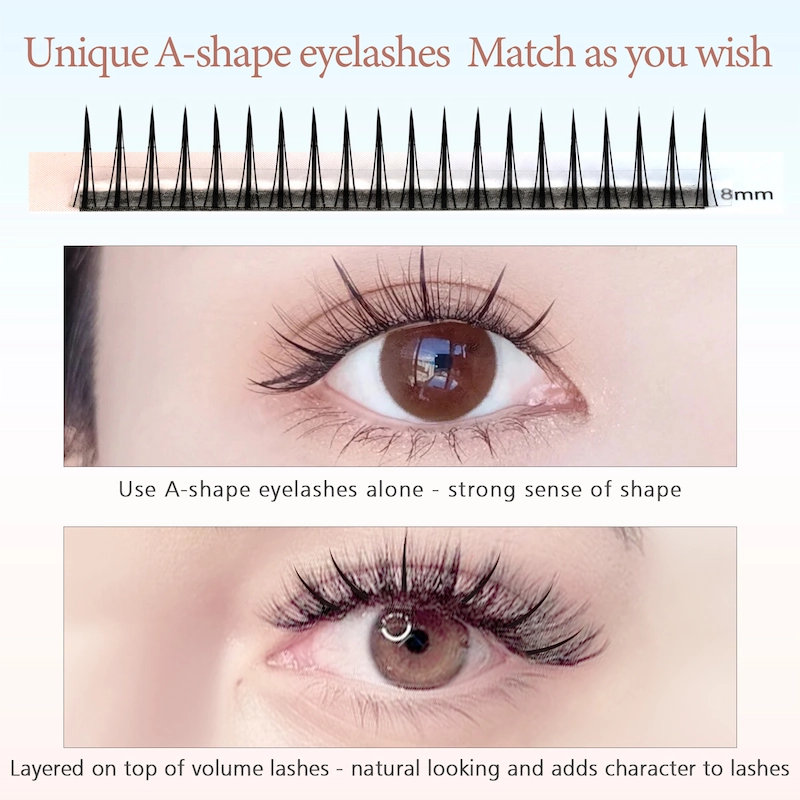 Using Method of A-Shape Fairy Eyelashes
Step 1: Use an eyelash curler to curl your eyelashes, keeping natural lashes curled.
Step 2: Apply an appropriate amount of glue to the lashes.
Step 3: Remove type A lashes with tweezers.
TIPS: Please take care of to keep the tweezers clean.

Related Products
We have variety of eyelash extensions, such as classic/volume eyelash extensions, easy fan lash, premade fan eyelash extensions, automatic flower volume easy fan, classic/volume eyelash extensions, YY/W eyelash extensions, and colored neon lash.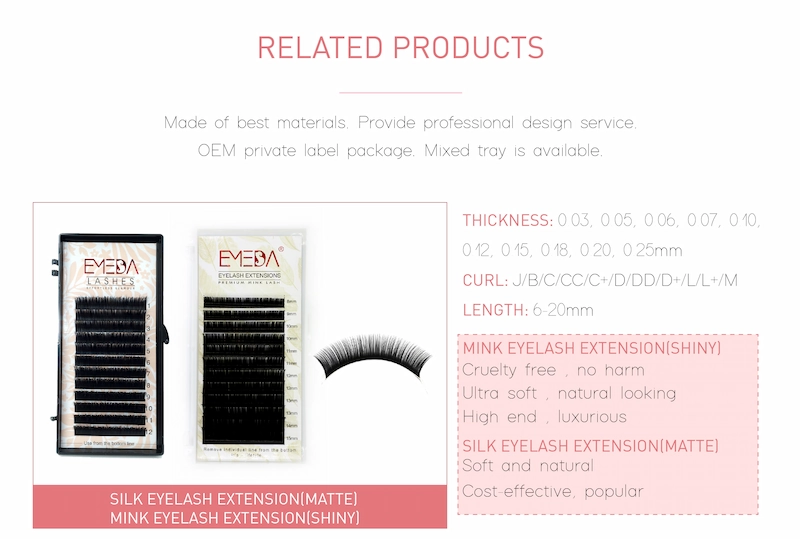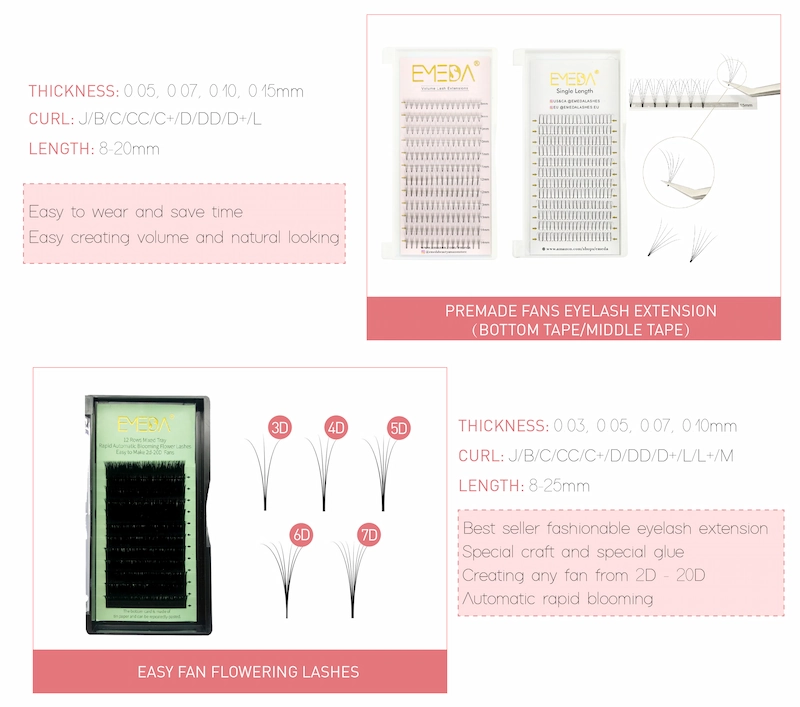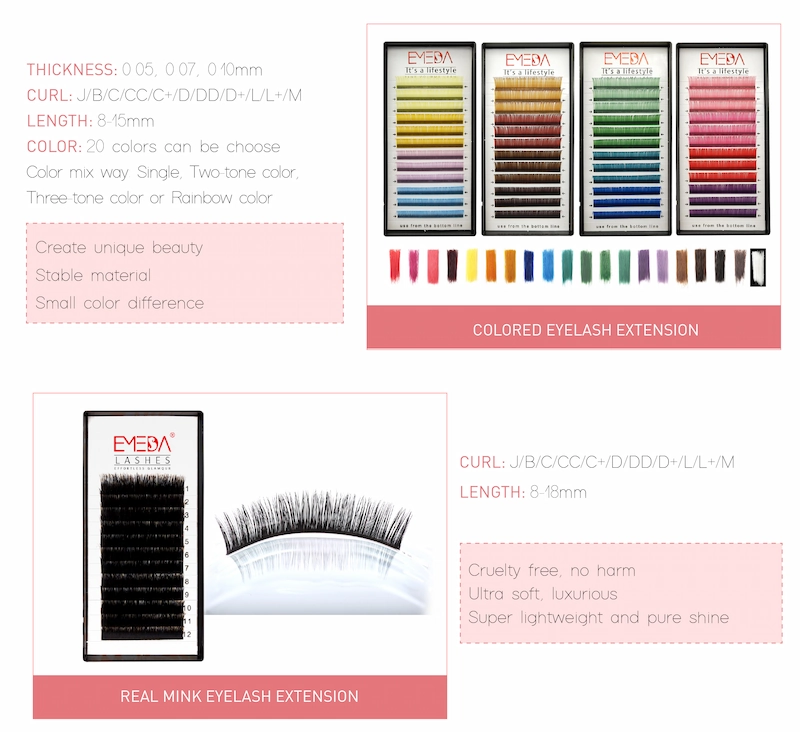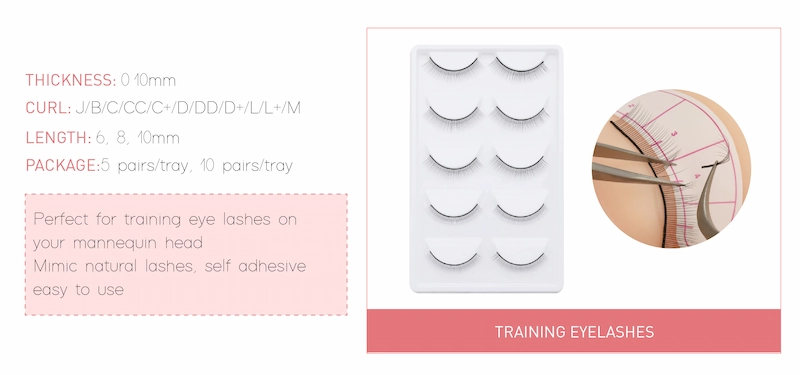 We have many eyelash extension tools that you can use with eyelashes. Such as eyelash glues,including Korean Glue Fast Dry and Germany Glue, primer and bonder, gel remover and tweezers.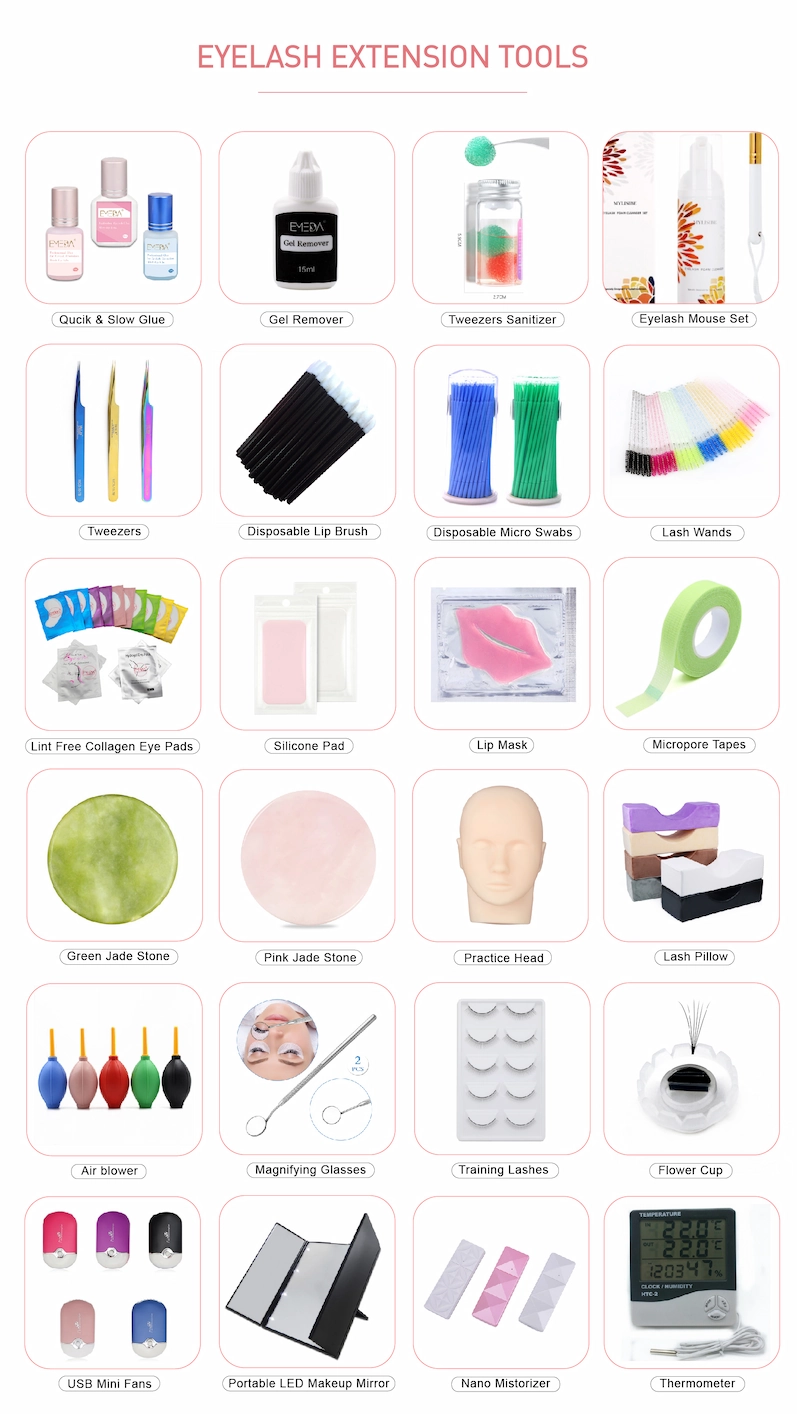 Private Label Services
With private label services. all your demands could be negotiated. Private label papercards could be customized. You could design you own logo on it. We also can put your social media information on papercards. We also offer single and mixed length trays.

You also can customize your eyelash extension boxes. We can do plastic boxes and magnetic boxes for it. Our boxes can be made different shapes, such bevel edge box, round corner box and gold-plated box, etc.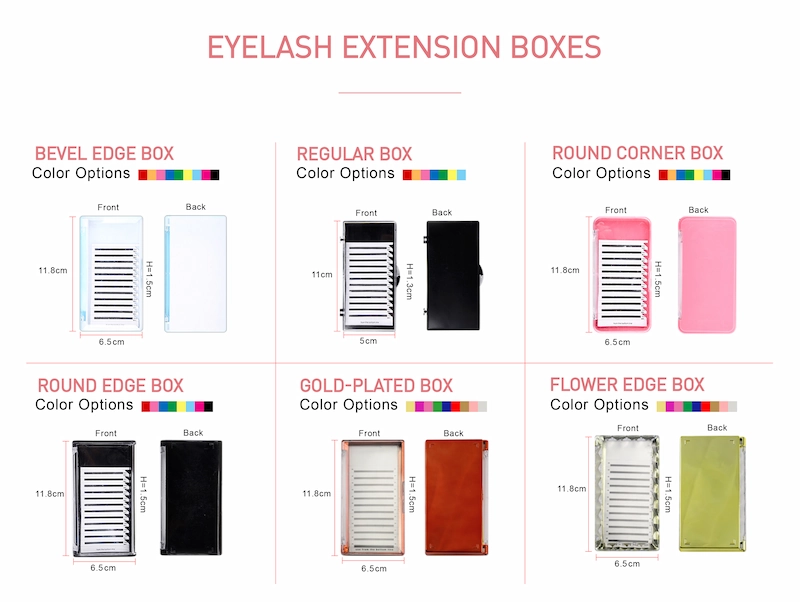 Payment Methods
We accept Paypal, VISA, T/T, WESTERN UNION, MasterCard, MoneyGram and othe payments.

If you are intereted in any our products, please do not hesitate to cantact me!
Email: minklah@emedaeyelash.com
Whatsapp: +86 13573804926