How to Remove Eyelash Extension with Gel Remover?
New wholesale eyelash extensions cream remover
We are a professional distributor in the field of eyelashes. Our products include false eyelashes, close-packed eyelashes, colored eyelashes and other styles of eyelash products. Of course, we also make peripheral products for eyelashes, including eyelash glue tweezers and other tools.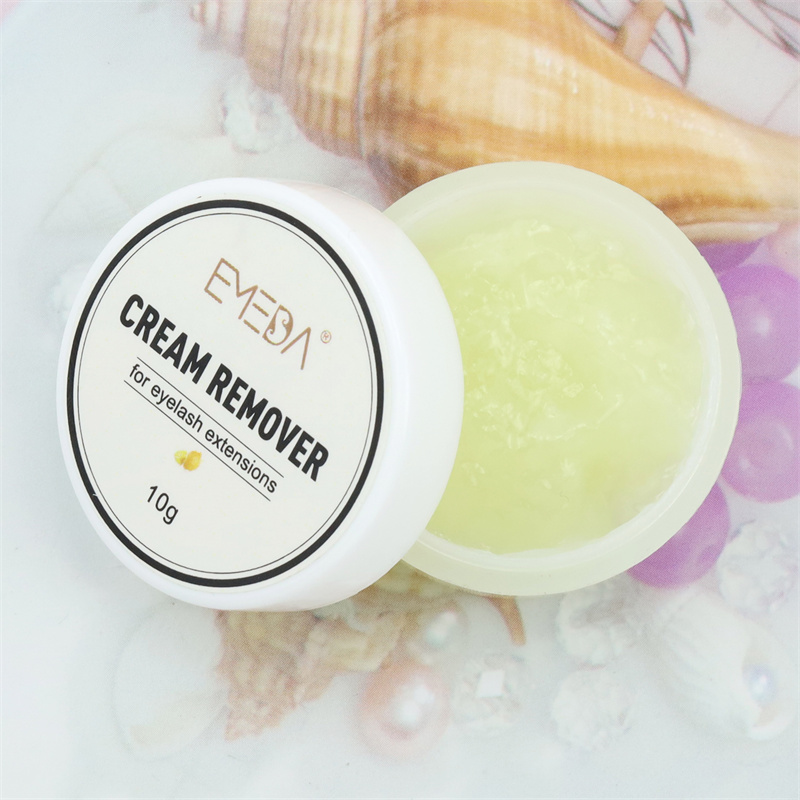 EYELASH EXTENSION CREAM REMOVER SAFE FORMULA
The formula of the eyelash removal extension cream has been upgraded, and the lash removal cream is safer than ever.The lash remover cream has been tested and approved to MSDS, CE certification and SGS. Use this lash removal and extension cream can protect your eyelashes.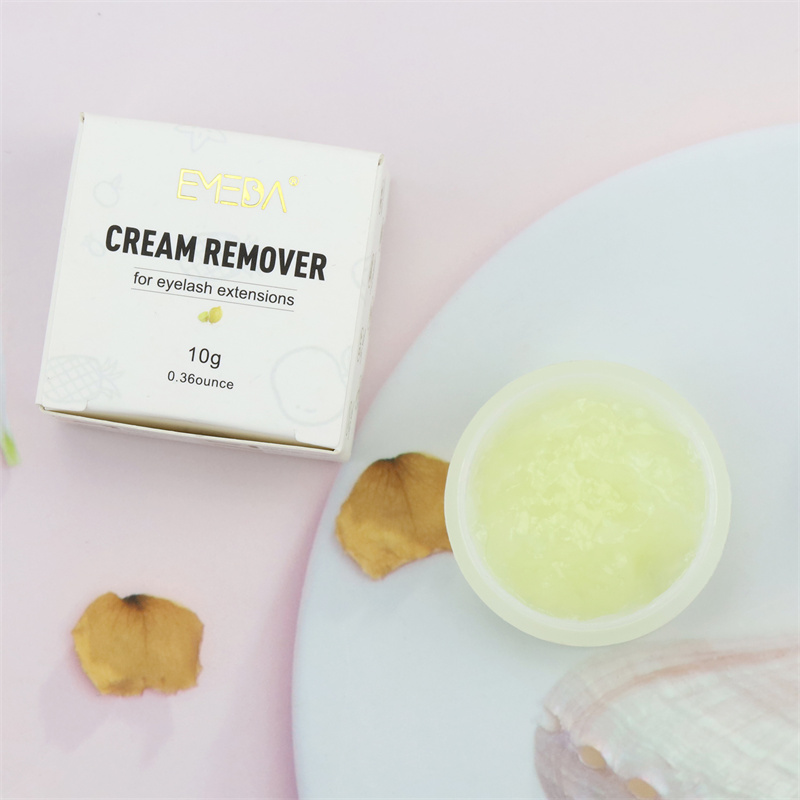 EYELASH EXTENSION CREAM REMOVER FAST AND EFFECTIVE
Remover cream the easiest route for extension removal, it's also the fastest. This extra strength solvent will remove glue with ease from even the strongest eyelash glues, saving you precious time and effort. You are sure to remove those eyelash extensions within only a few minutes after cream application. Depending on the strength of the glue, mascara can be removed faster and more effectively.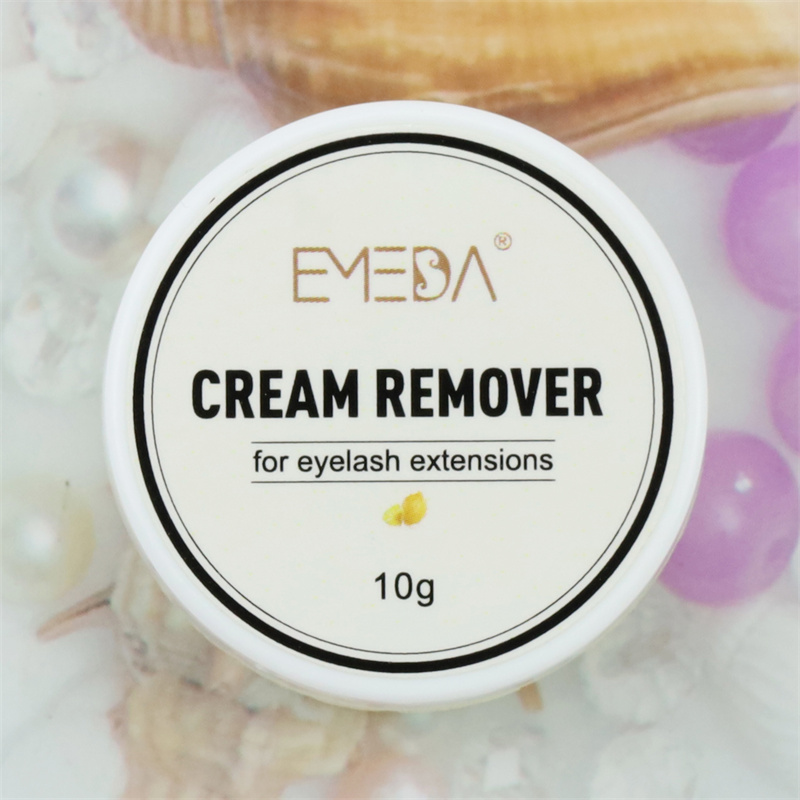 EYELASH EXTENSION CREAM REMOVER NOT EASY FLOW
This mascara makeup remover has a creamy texture. Unlike liquid makeup remover, eyelash extension gel makeup remover is not easy to flow and easy to control. Compared with unloading and removing eyelash glue, it is less likely to get into the eyes and cause damage to the eyes when removing the eyelash glue.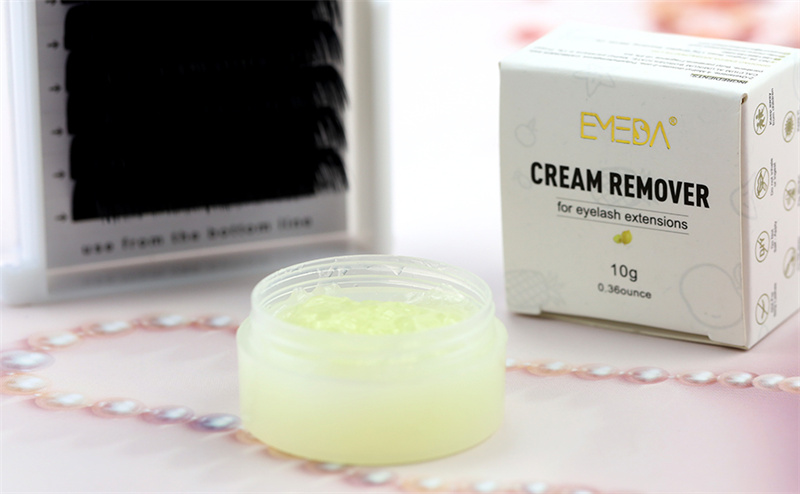 FRAGRANCE
Remove the eyelash glue cream and add French lemon essential oil. Remove the eyelash glue cream to taste more pleasant. Cream glue remover for eyelash extensions has light lemon is very pleasant when used.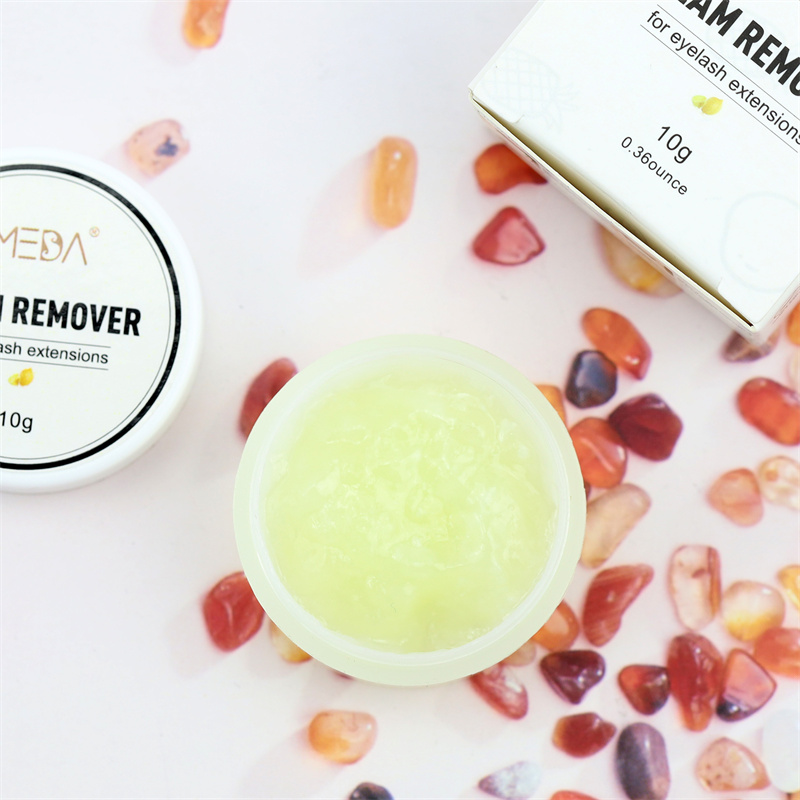 ABOUT US SERVICE
We are 100% confident you will be satisfied with our product but should you still wish to change or return the product our company
is glad to inform you that we provide 100% refund policy. so scroll down and look at our lashes, talk to our service providers and
place your order you won't be disappointed.