These new automatic flowering lashes are a one of a kind lash.A selection of 3-5 for a cluster of grafted to a lash on the eyelash method for the automatic flowering eyelash.
One second blossom: If you want to open a few lashes, you just need to grab a few lashes. The root of the eyelashes will not separate, any flowering, and novices can operate.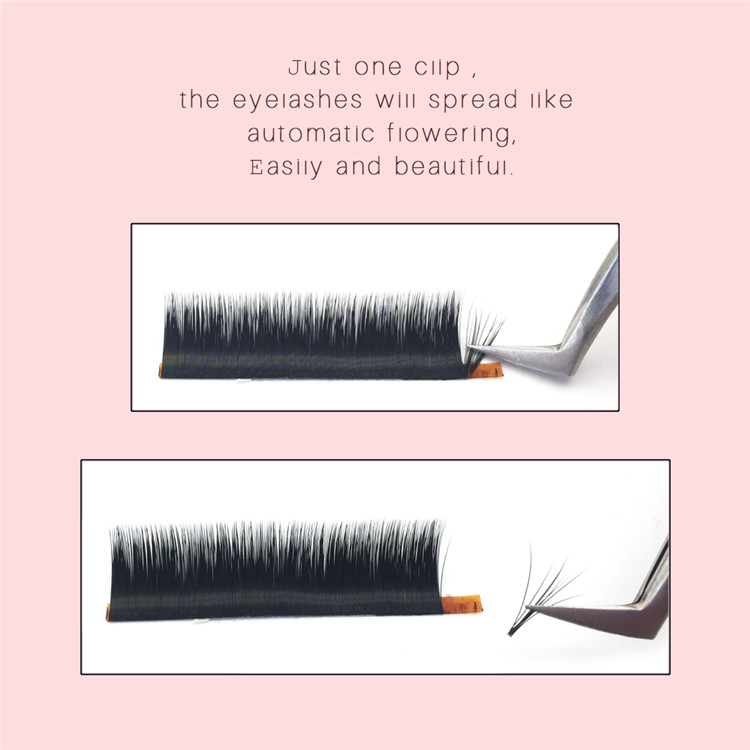 1.Automatic flowering eyelashes detail:
Material: Black PBT Material
Color: Natural black
Thickness:0.05/0.07
Curl: J,B,C,D
Length:8-14mm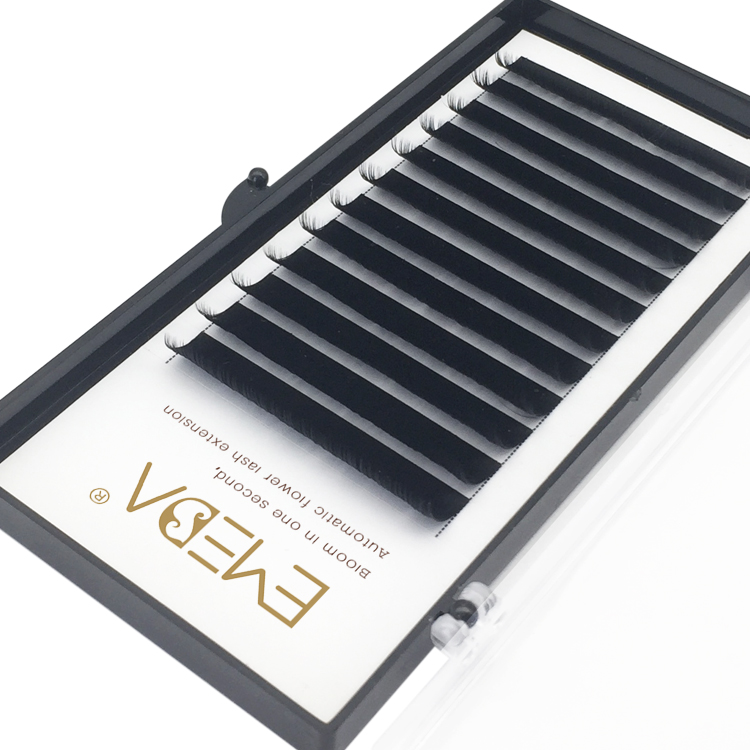 2.More detail for eyelashes:
• Premium Material: The eyelashes made with black PBT material from Korea and handmade. As Korean silk lashes are so soft and light, it's the best choose for eyelash extensions.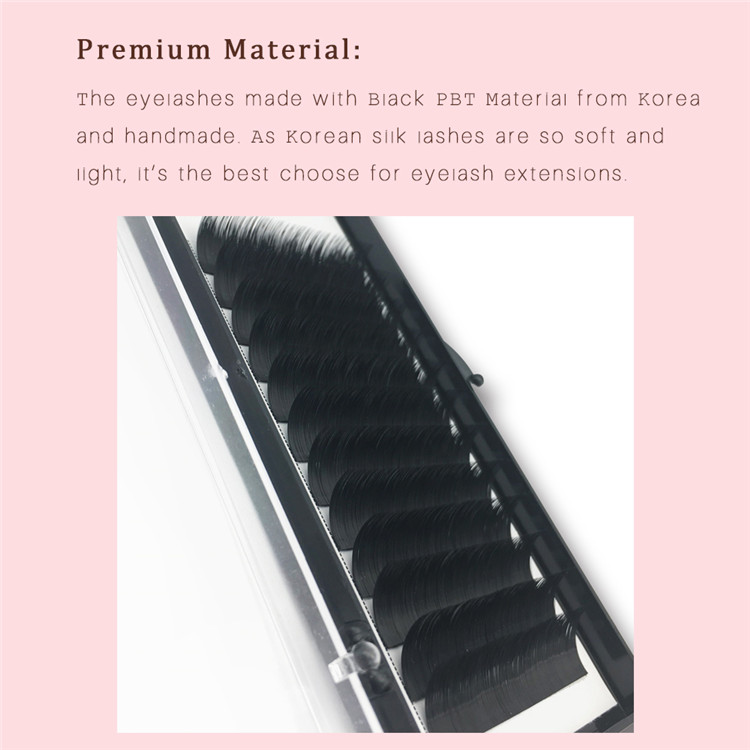 • Profession: easy to remove, no residue, stable curl, grafting easily eyelash extensions, salon perfect use.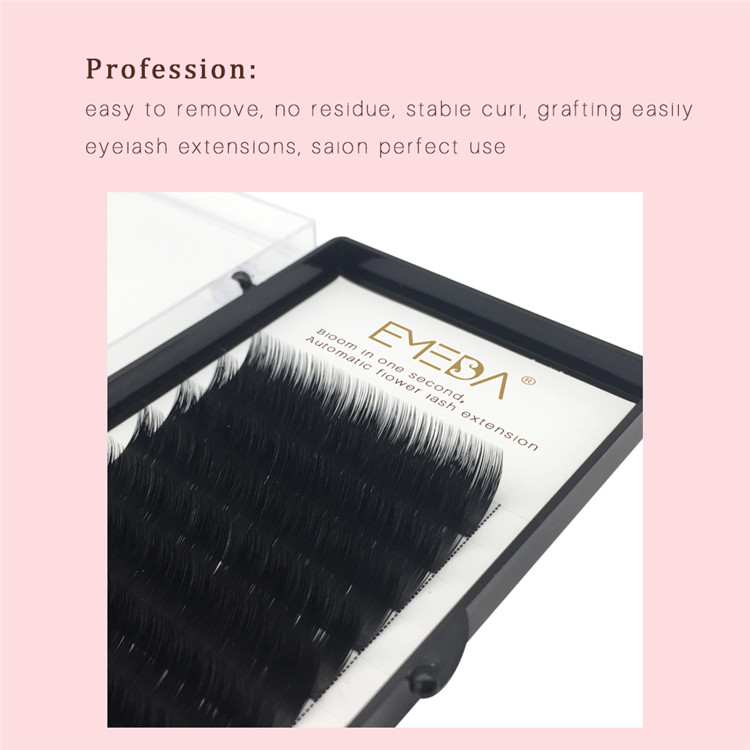 3.Application step:
One clip: Take out one strip eyelashes,clip to take 1/2 place of eyelash root.
Two pull: After the eyelashes are clamped,pull to the right.
Three push: Then push gently toward our left direction to make eyelashes bloom automatically.
Four lift: Push forward to the front and lift your eyelashes upwards,Blooming in one second.
Five stick: Put the root of the automatic flowering eyelash on the glue and gently stick it.
Six fixed: Use paper or sponge sprayed with setting liquid and remove the excess glue to finalize the design.
Seven storage: Place a few clusters of prepared Automatic flowering eyelashes on the storage card.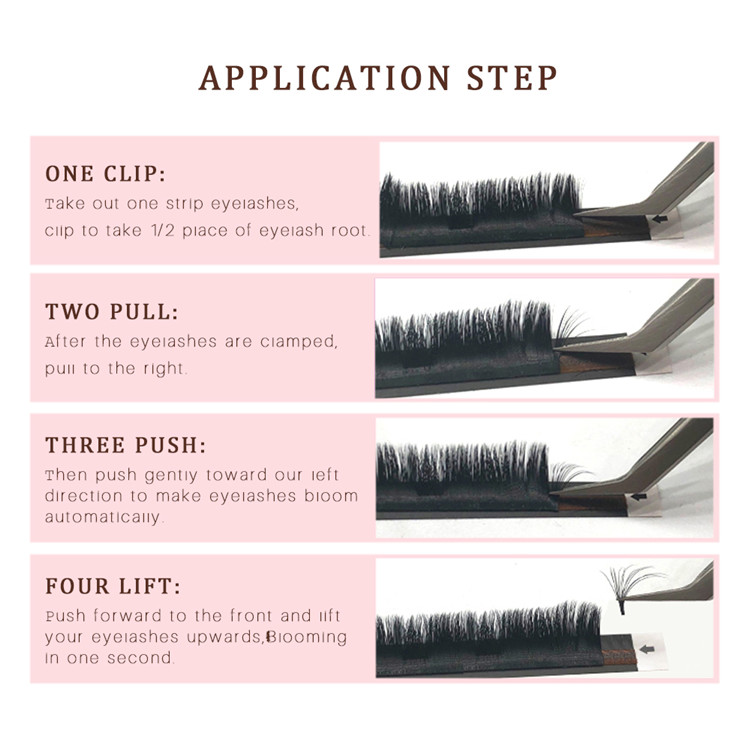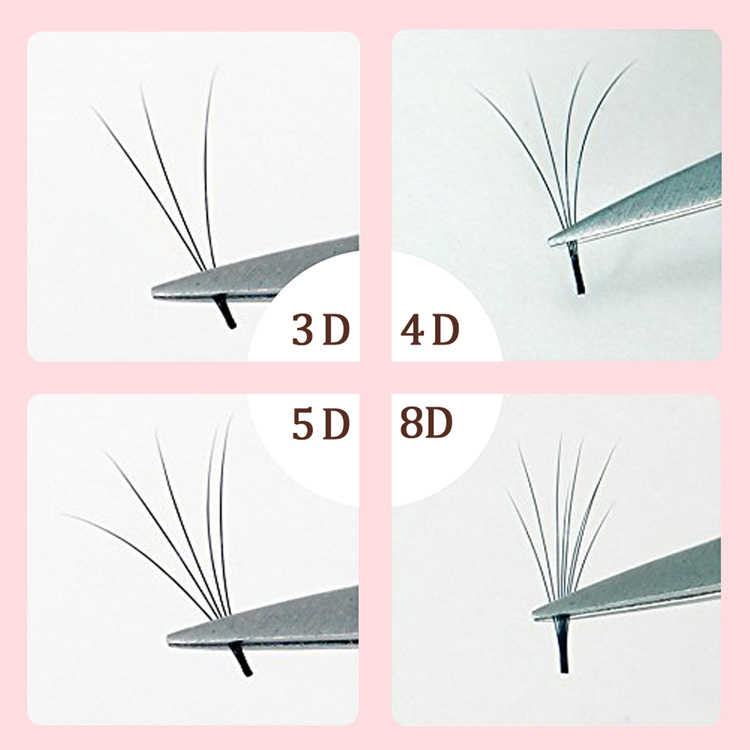 If you want to know about more information for automatic flowering eyelashes,please follow:http://www.emedaeyelash.com/Prouduct/Automatic-Flowering-Eyelash_0237.html