Latest One Second Blooming volume eyelash extension
1. Automatic Flowering Eyelashes Detail:

Material: Black PBT Material
Brand Name: EMEDA/ Customer's brand
Color: Natural black
Thickness:0.05/0.07
Curl: J,B,C,D
Length: 8-14mm
Custom Packaging: supplied
Payment terms: Paypal, Western Union, Money Gram, T/T
Delivery: DHL, FEDEX, UPS, sea shipping and so on
2. Eyelash pictures: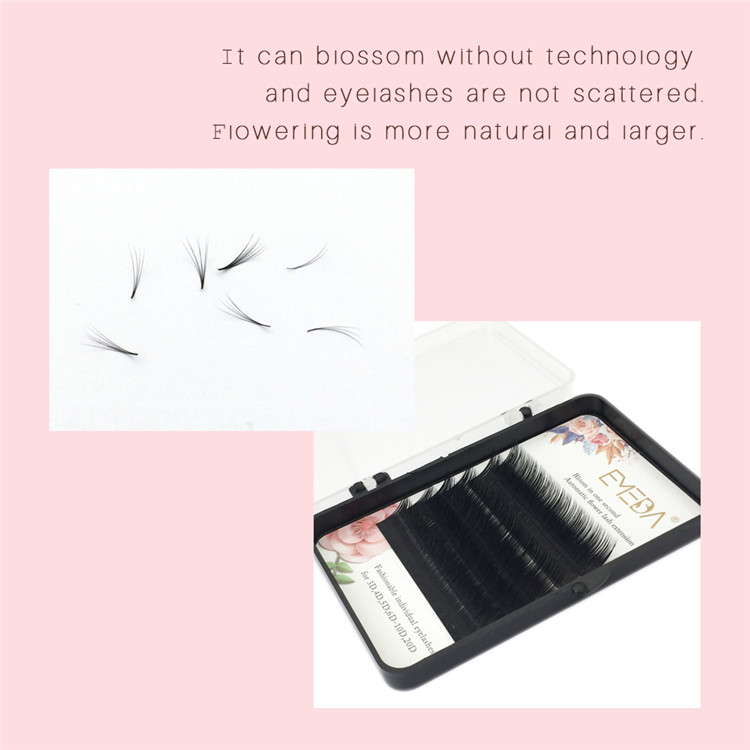 It can blossom without technology and eyelashes are not scattered,flowering is more natural nad larger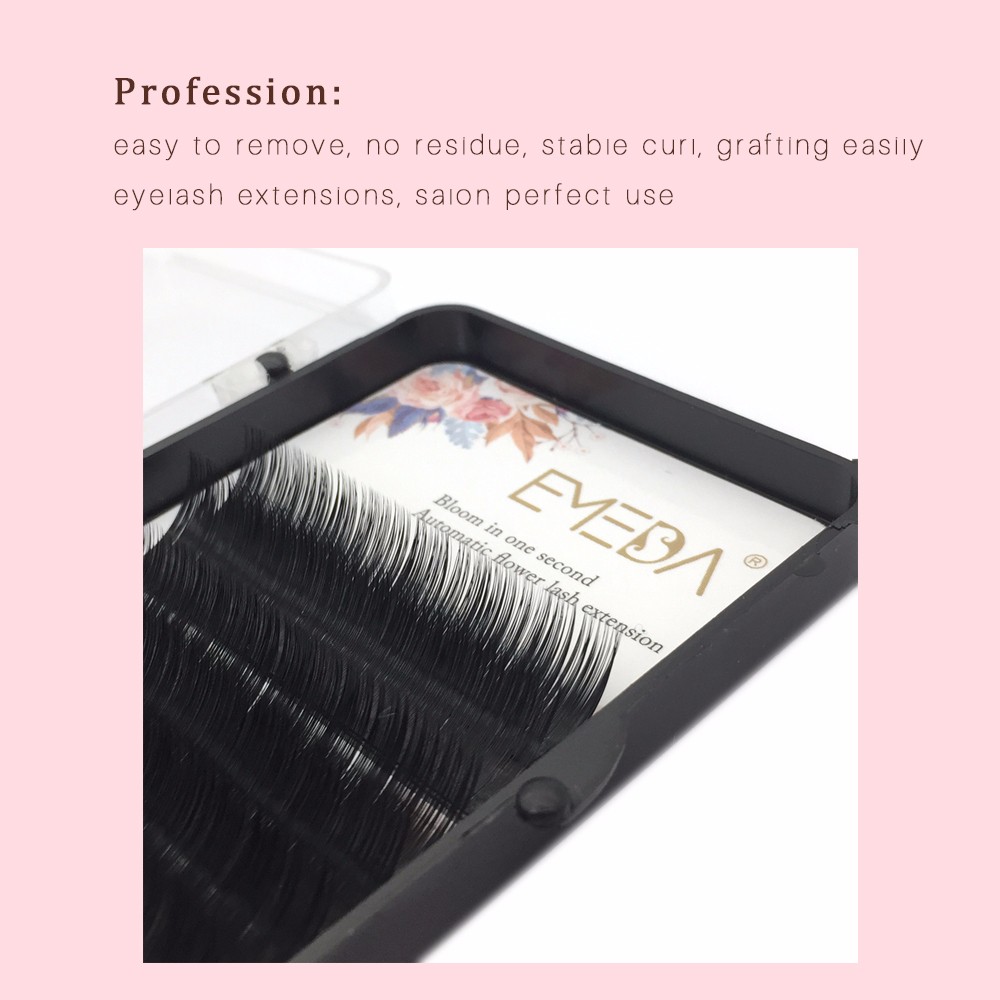 Profession: Easy to remove, no residue, stable curl, grafting easily eyelash extensions, salon perfect use.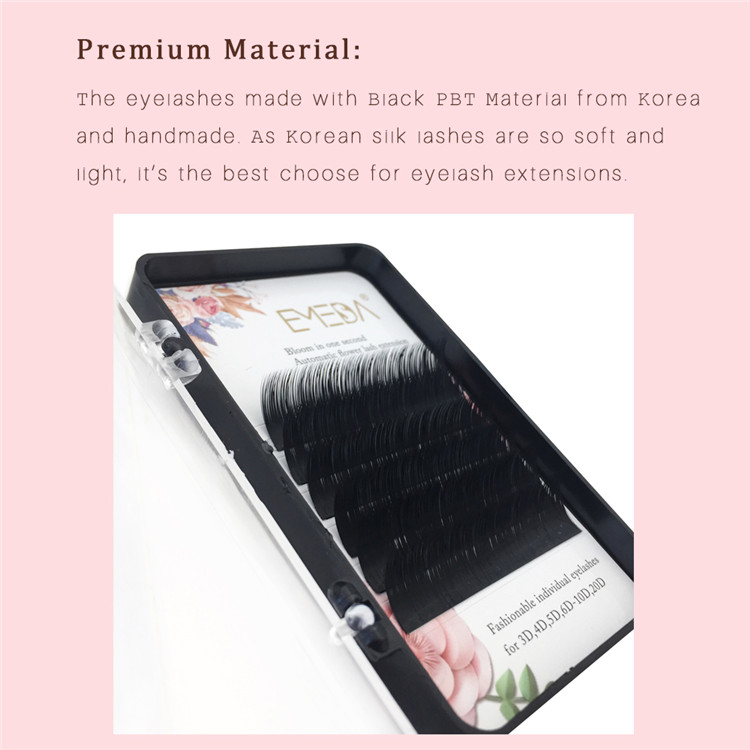 The eyelashes made with black PBT material from Korea and handmade. As Korean silk lashes are so soft and light, it's the best choose for eyelash extensions.
We can customize the papercard with your logo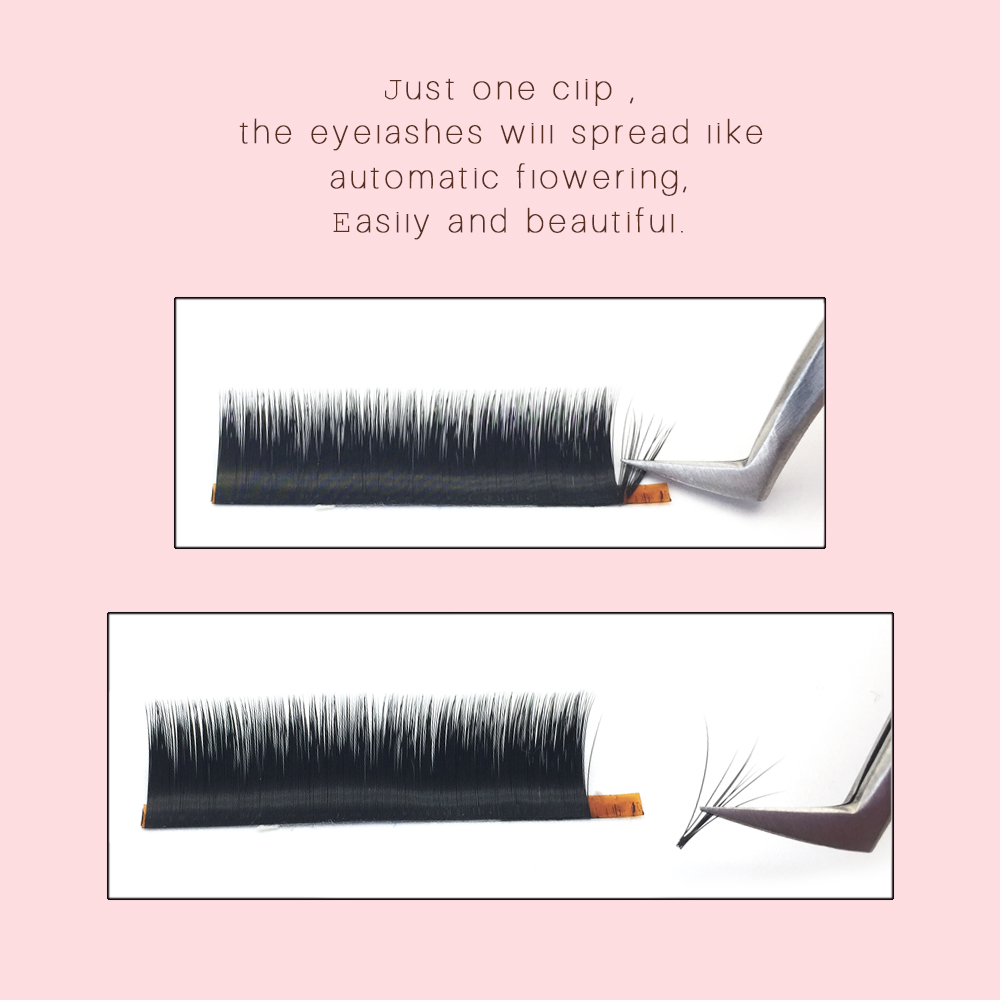 Just one clip, the eyelashes will spread like automatic flowering,easy and beautiful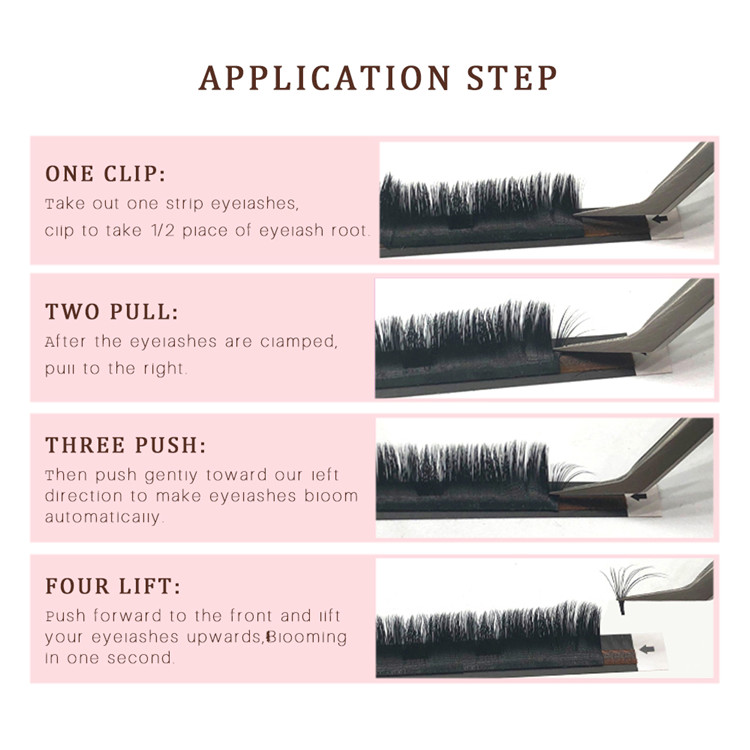 3. The Advantage Of Our Eyelashes:
1. A selection of 3-5 for a cluster of grafted to a lash on the eyelash method for the automatic flowering eyelash.
2. One second blossom: If you want to open a few lashes, you just need grab a few lashes. The root of the eyelashes will not separate, any flowering, and novices can operate.
3. They will seamlessly blend with your own lashes, for the most natural look.

4. Save your grafting time,Special craft,Save your money,you can do 2D-20D fans only use one tray flowering eyelash.So Convenience.

4. Use of storage cards:
A special double-sided adhesive is attached to the storage card,after preparing several clusters of automatic flowering eyelashes,Tear off the outer sticker of a double-sided adhesive,put a few clusters of flowering eyelashes are fixed on the double-sided adhesive for subsequent grafting.
Double-sided adhesive: Use high quality PVC material, reusable stick-up.
5. Shipping methods: