Korean PBT Fiber eyelash extensions
EMEDA eyelash extensions use better material Korean PBT fiber which win customers belief and likes.
We do retail on Amazon and wholesale for many years, so you don't worry the quality.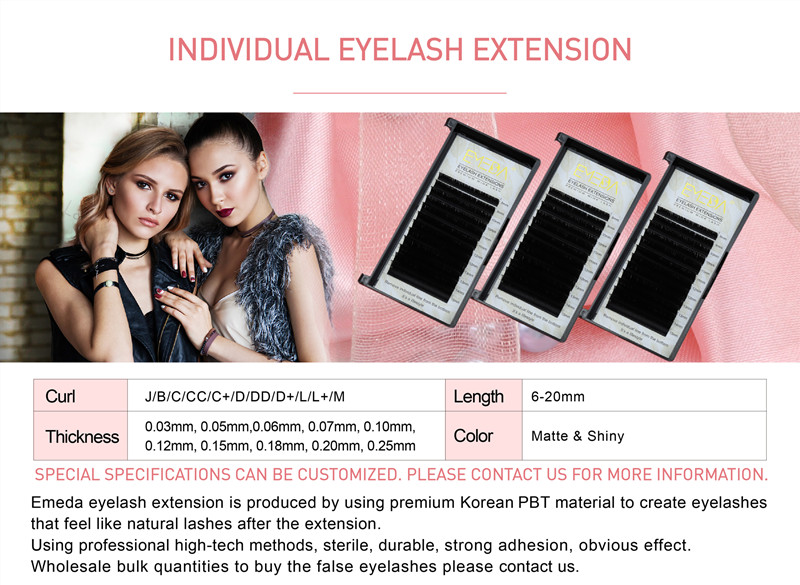 Korean PBT Fiber eyelash extensions Details of products

| | |
| --- | --- |
| Product name | Eyelash extensions |
| Material | Korean PBT Fiber |
| MOQ | 100 trays |
| Thickness | 0.03/0.05/0.07/0.10/0.12/0.15/0.18/0.20/0.25 |
| Curl | J/B/C/D |
| Length | 7-18mm |
| Payment method | Paypal/Western Union/Bank Transfer |
| Courier | DHL/UPS/TNT/FEDEX |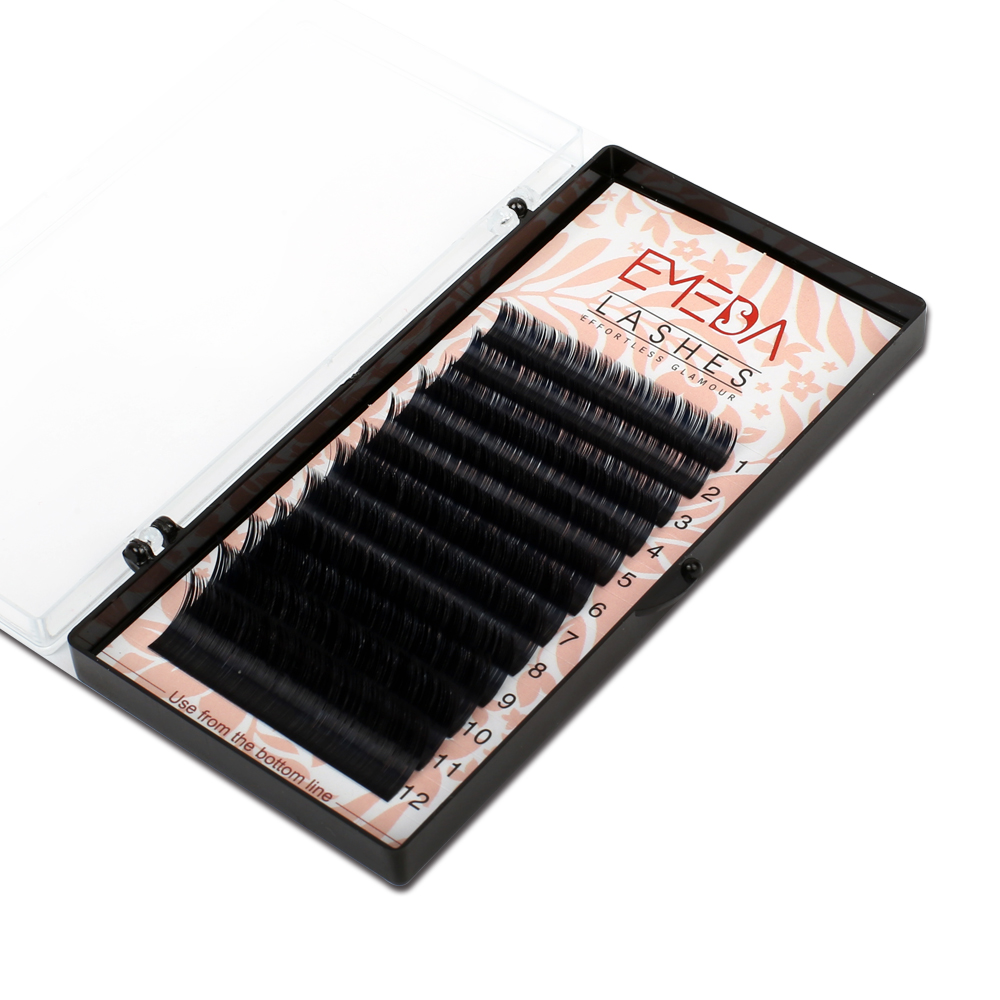 Korean PBT Fiber eyelash extensions Material Advantages
EMEDA eyelash extensions selects high quality Korean PBT Fiber as the material for production,
Korean PBT material lash make girls feel more comfortable and look more natural.
There are different lengths,curvatures and thickness available for you to choose from in order to
meet different needs.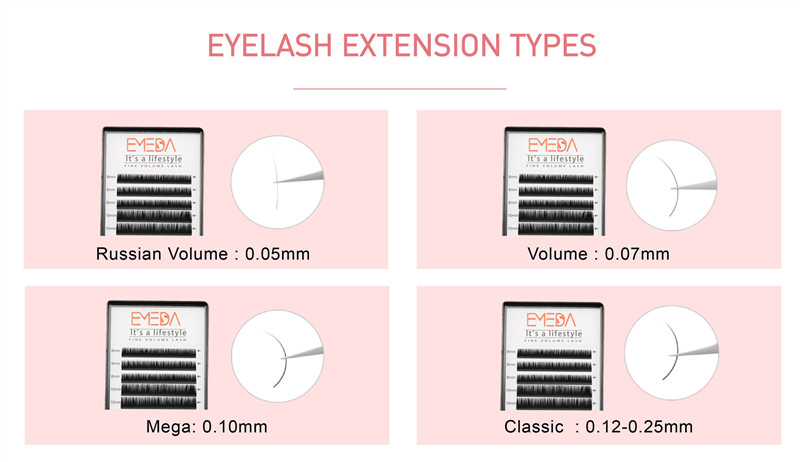 Korean PBT Fiber eyelash extensions Different thickness
You see dear our lash extensions 0.05 0.07 suite for tiny lash girls more, and lash artist use them to make
fan more. 0.10 0.12-0.25 lash artists use them do one by one lash extensions.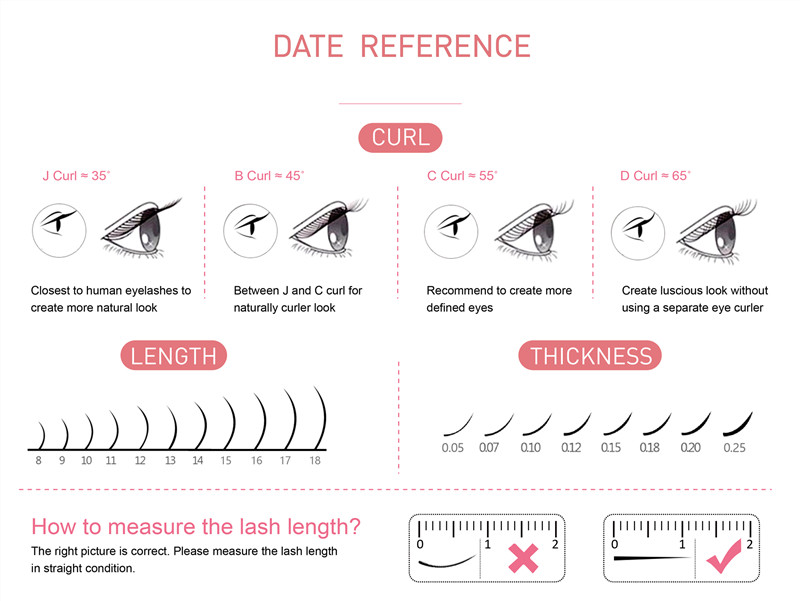 Korean PBT Fiber eyelash extensions Different Curls
Lash artists will choose suitable curls for their clients. Usually C curl and D curl are popular sizes.
And some customers also like do CC or DD to suite their needs.
And short lengths lash for example 9mm 10mm 11mm lash extensions usually use C curl, longer
length usually use more curled, such as D curl, DD curl.
Add Professional production technology.
The shaping effect is very good which can maintain the degree of bending for a long time.
It's so light that you can hardly feel its presence.There's no foreign body sensation.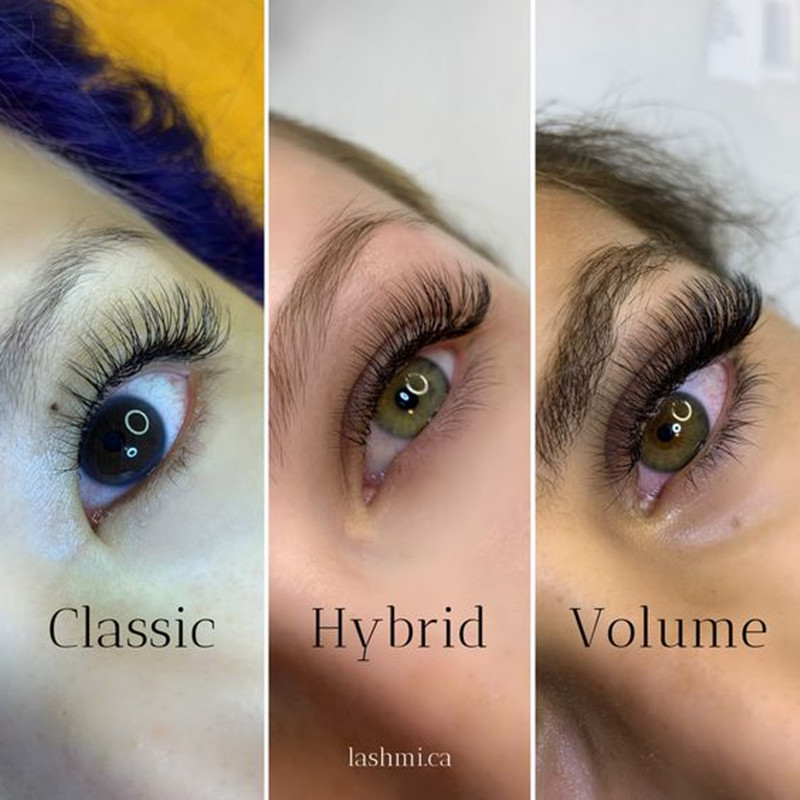 Korean PBT Fiber eyelash extensions Different Lengths
You can do single lengths in a tray or you can do mix lengths in a tray. Besides 12 rows, you also
can do 16 rows, 20 rows for custom.
Contact Monica for more details
Monica: whatsapp: +86 185 6261 5183
Email: mink@emedaeyelash.com
Korean PBT Fiber eyelash extensions Private label
You can choose the eyelash extension boxes you like from the picture below.
For private label, we can print your logo on the papercards which your lash are stick on.
You can send us your logo, we design paper cards for you.
For more details,please contact us.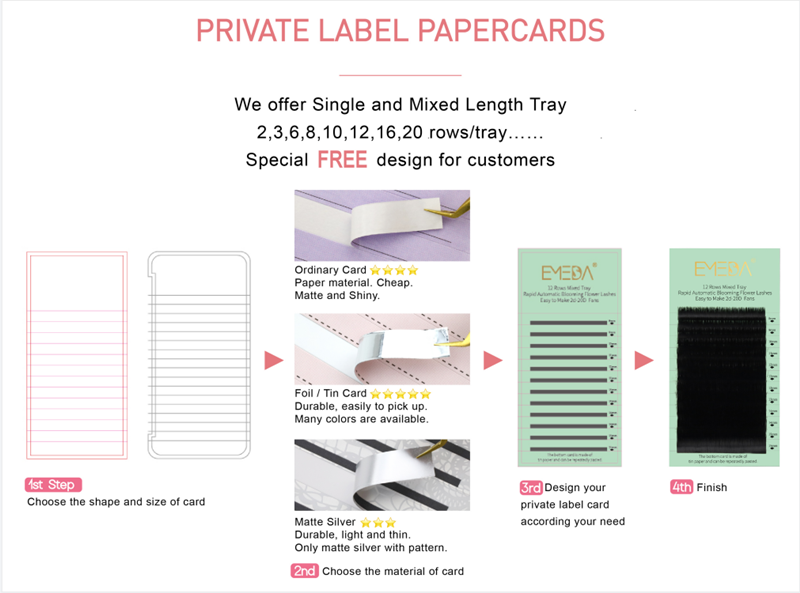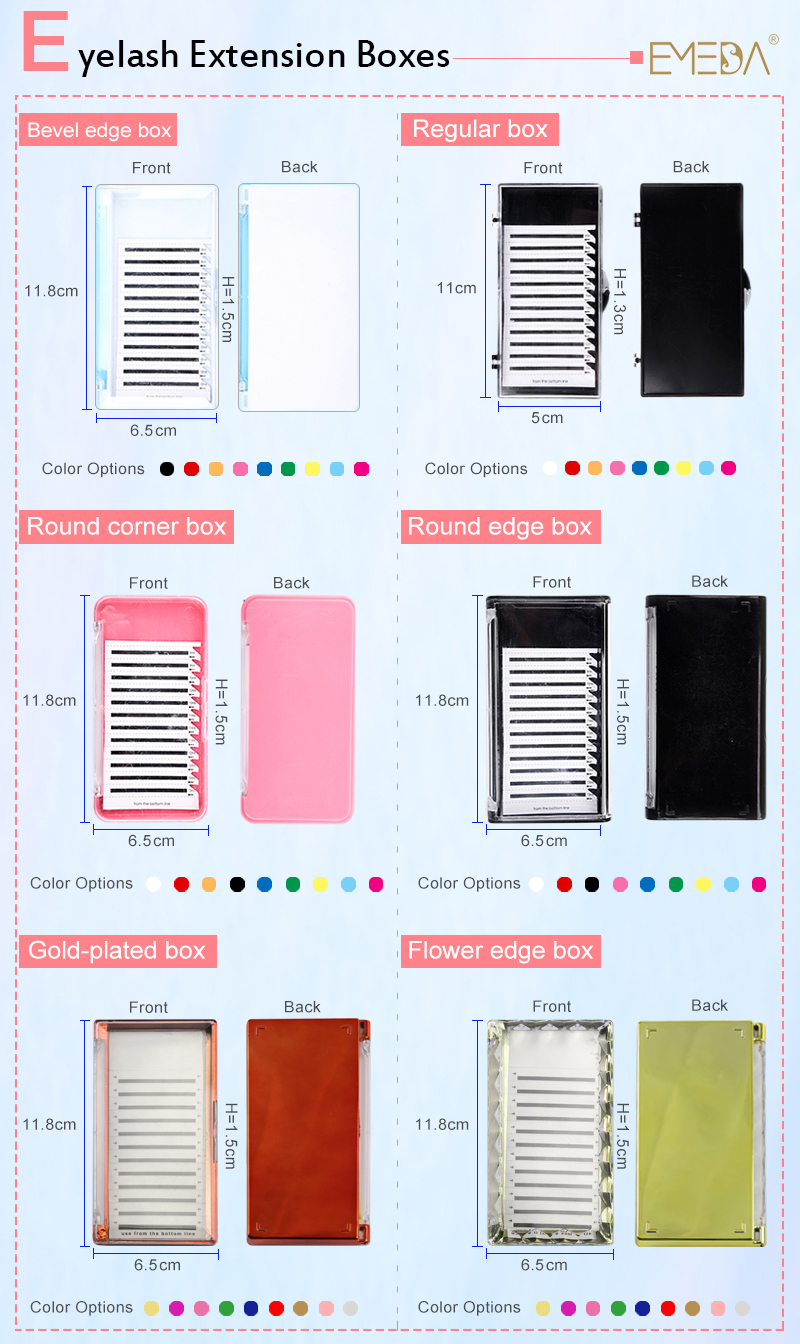 Customers Feedback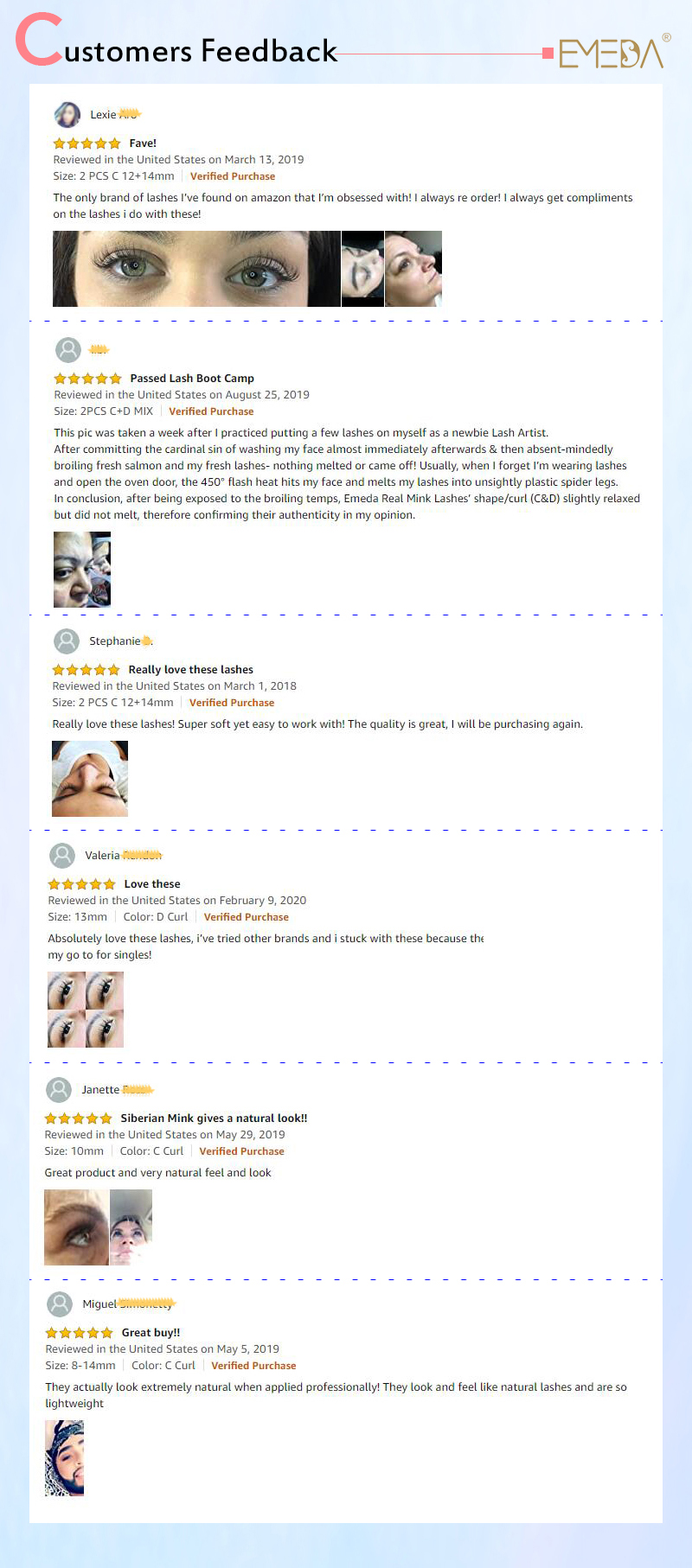 You may like other kind lash extensions