EMEDA premade fans eyelash extensions
Details of products
| | |
| --- | --- |
| Products Name | EMEDA Premade Fans Eyelash Extensions |
| Material | Korea PBT Fiber |
| MOQ | 100 trays |
| Thickness | 0.07mm/0.10mm/0.15mm |
| Length | 8-15mm |
| Fans | 2D-10D |
| Curl | C/D |
| Payment Method | Paypal/Western Union/Bank Transfer/Alibaba |
| Courier | Fedex/UPS/TNT/DHL |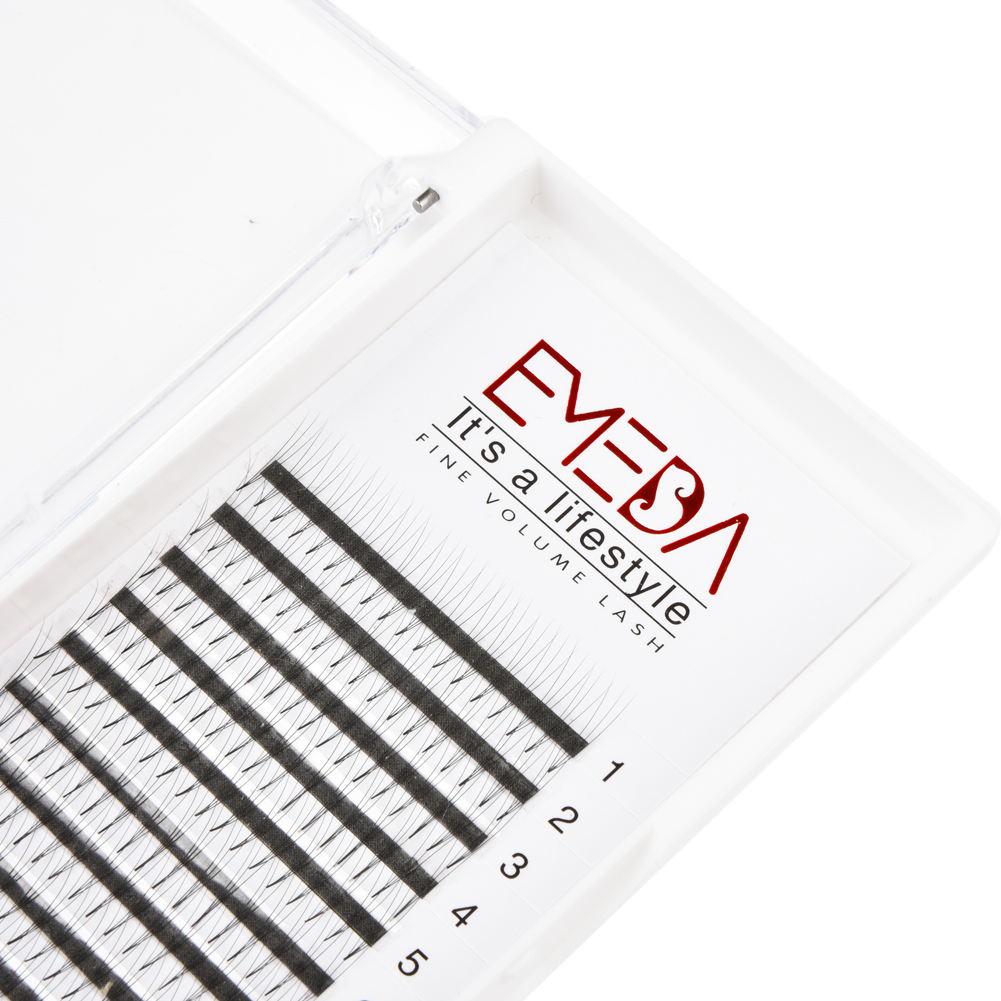 Middles transparent tape,the length of the tape is 2.5mm.
Through the professional technical processing,no harm to the huaman body.
Durable and long service time.The curvature does not change easily.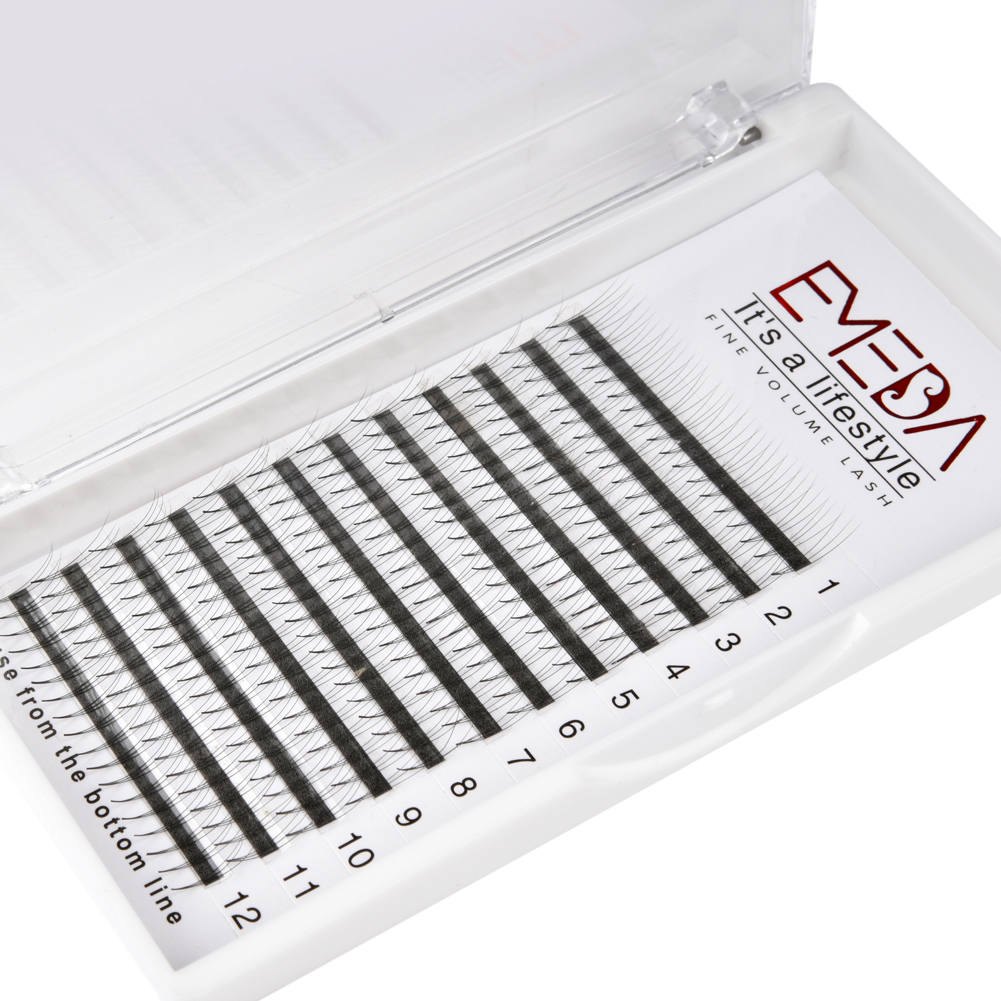 High quality Korean PBT fiber is selected as the production material.

EMEDA premade fans eyelash extensions are so light that you don't feel it when you put it on.
Each fan is easily to take off.Don't need to make fans by yourself.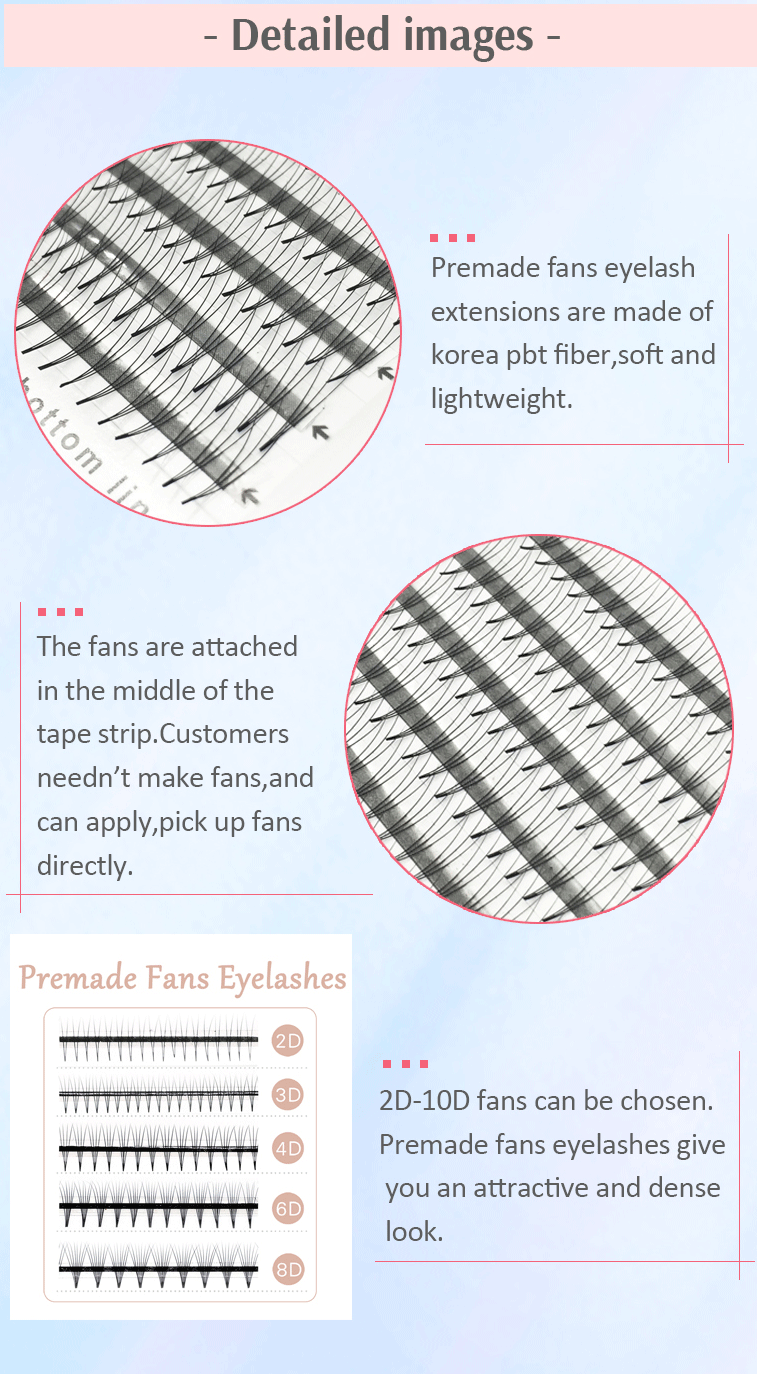 Premade fans eyelash extensions are made of Korea PBT Fiber,soft and lightweight.
The fans are attached in the middle of the tape strip.
Customers needn't make fans,and can apply,pick up fans directly.
2D-10D fans can be chosen.Premade fans eyelashes give you an attractive and dense look.
Private label and box

We provide the private label and boxes shown above.
Our design is able to make logo for customers.
Box can be customized.
We offer single and mixed length tray.
Special free design for customers.
Contect Monica for more lashes styles
Monica: whatsapp:+86 185 6261 5183
Email: mink@emedaeyelash.com
Related eyelash tools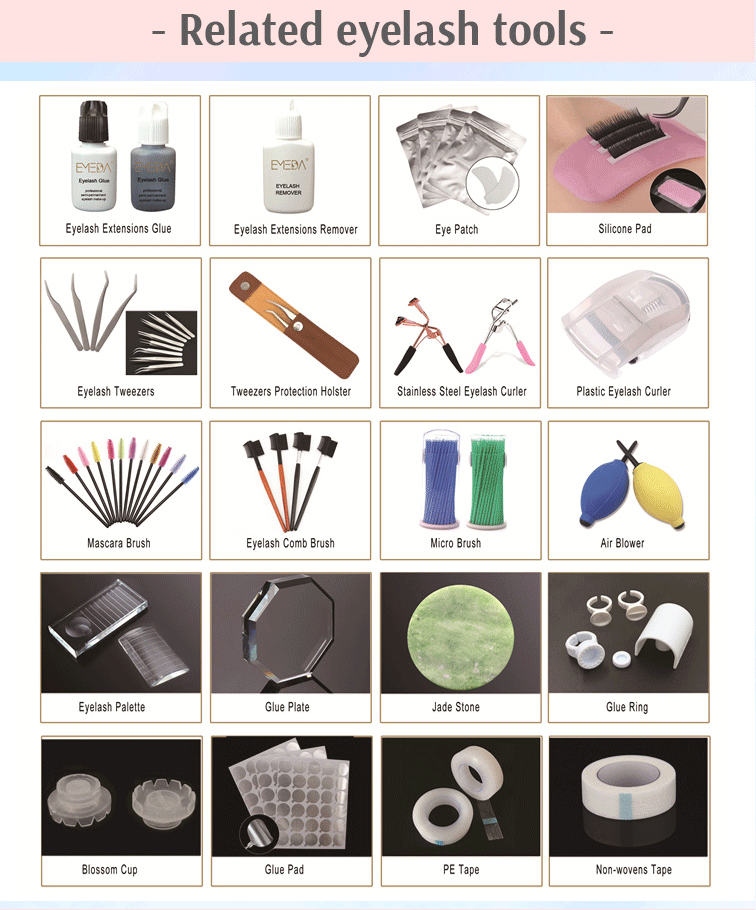 EMEDA also provides you with the related eyelash tools for eyelash grafting.
Sell high quality products at low prices.
Related products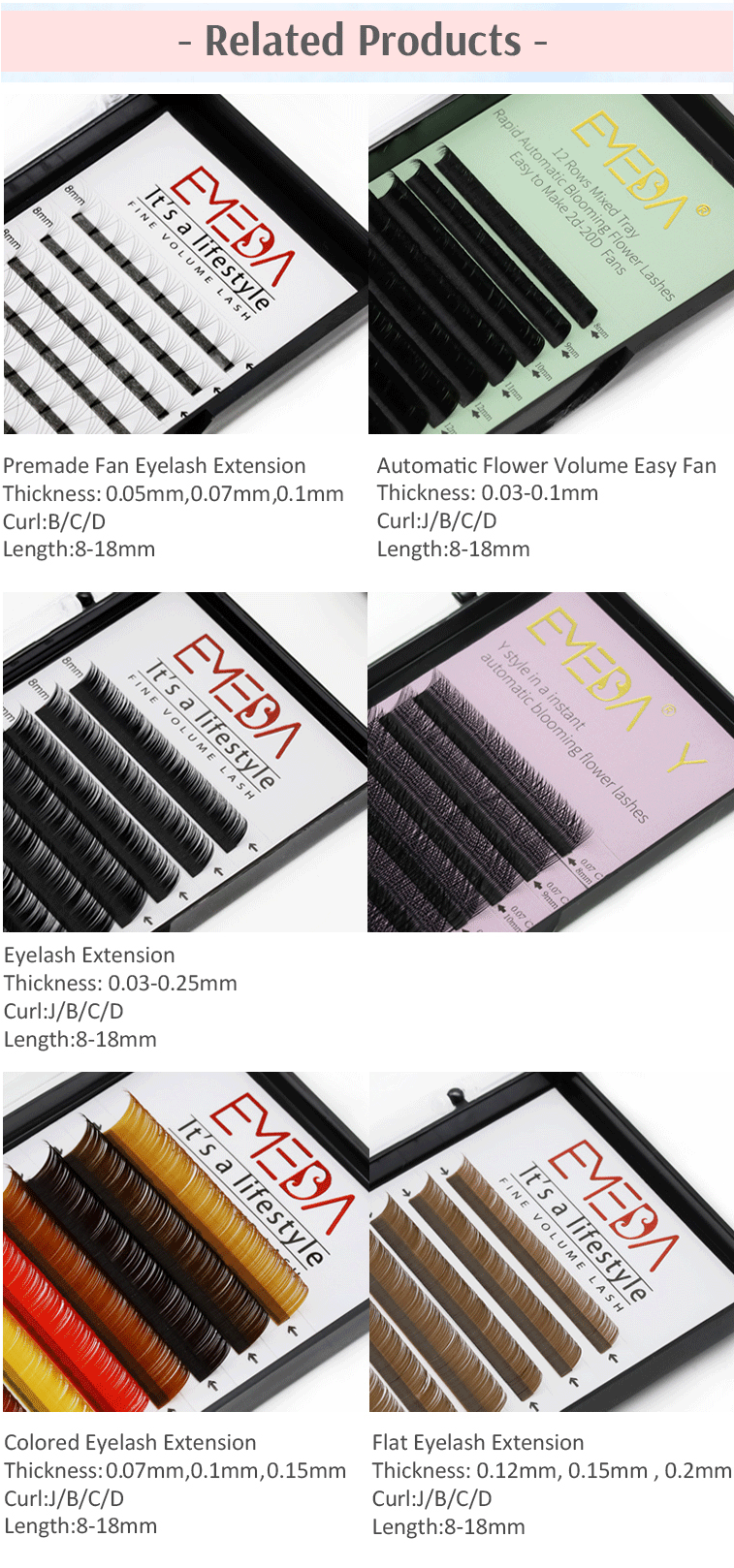 If you have other favourite products,please contact us.
We will provide you with the best service.
About our factory any company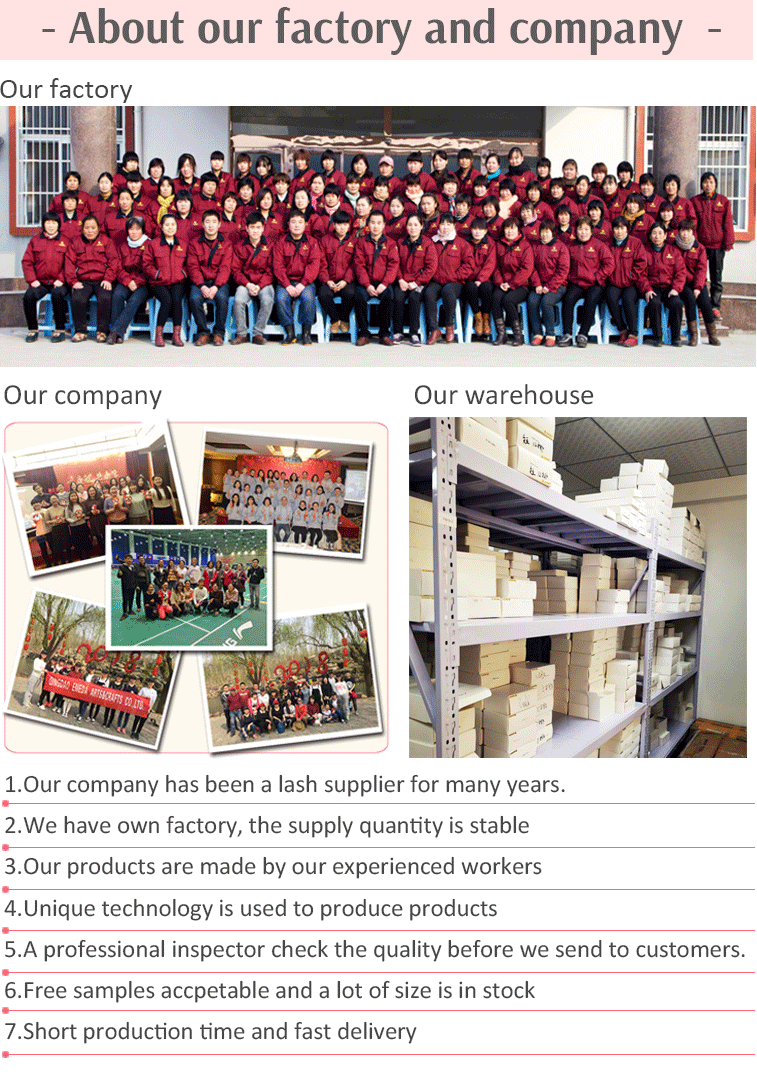 Delivery