More Details about High-quality Mink Fur 3D Strip Lashes with Private Box
◆Material: Mink fur from the dropping hair of minks
◆No cruelty
◆Using times: 20-25 times
◆MOQ: 100 boxes
◆Application: Makeup, festivals, wedding
Product picture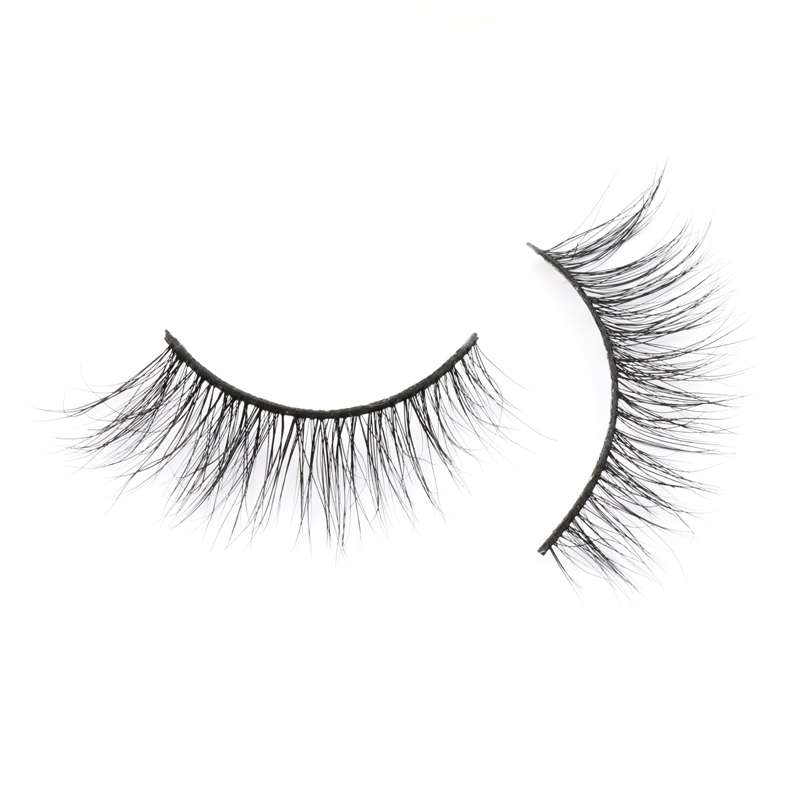 PD38 mink strip lashes:
Our mink strip lashes are made of 100% real mink fur from the dropping hair of minks, no cruelty.

Mink strip lashes are soft and lightweight, no burden on eyes.
Our mink lashes are easy to wear and remove.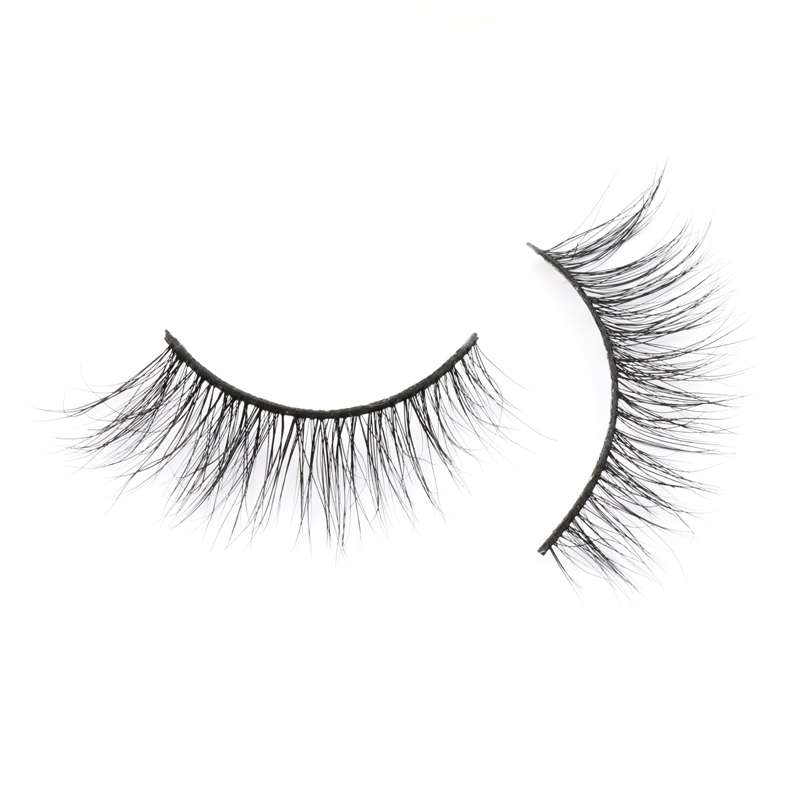 Our mink strip lashes are hand-made of black cotton band, are safe, durable, and do not harm your eyes.
Mink strip lashes create a rich layered sense, showing a ntural 3D effect.
The curl is suitable for daily office workers and daily makeup.
Private box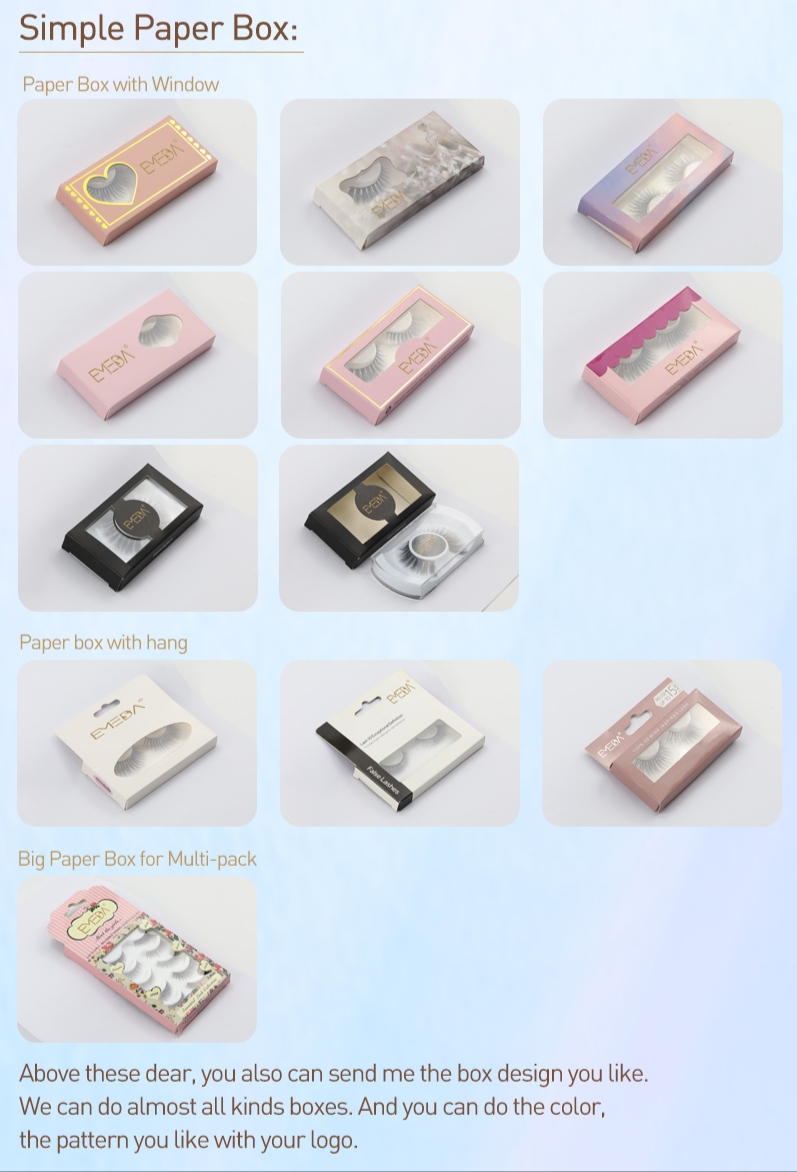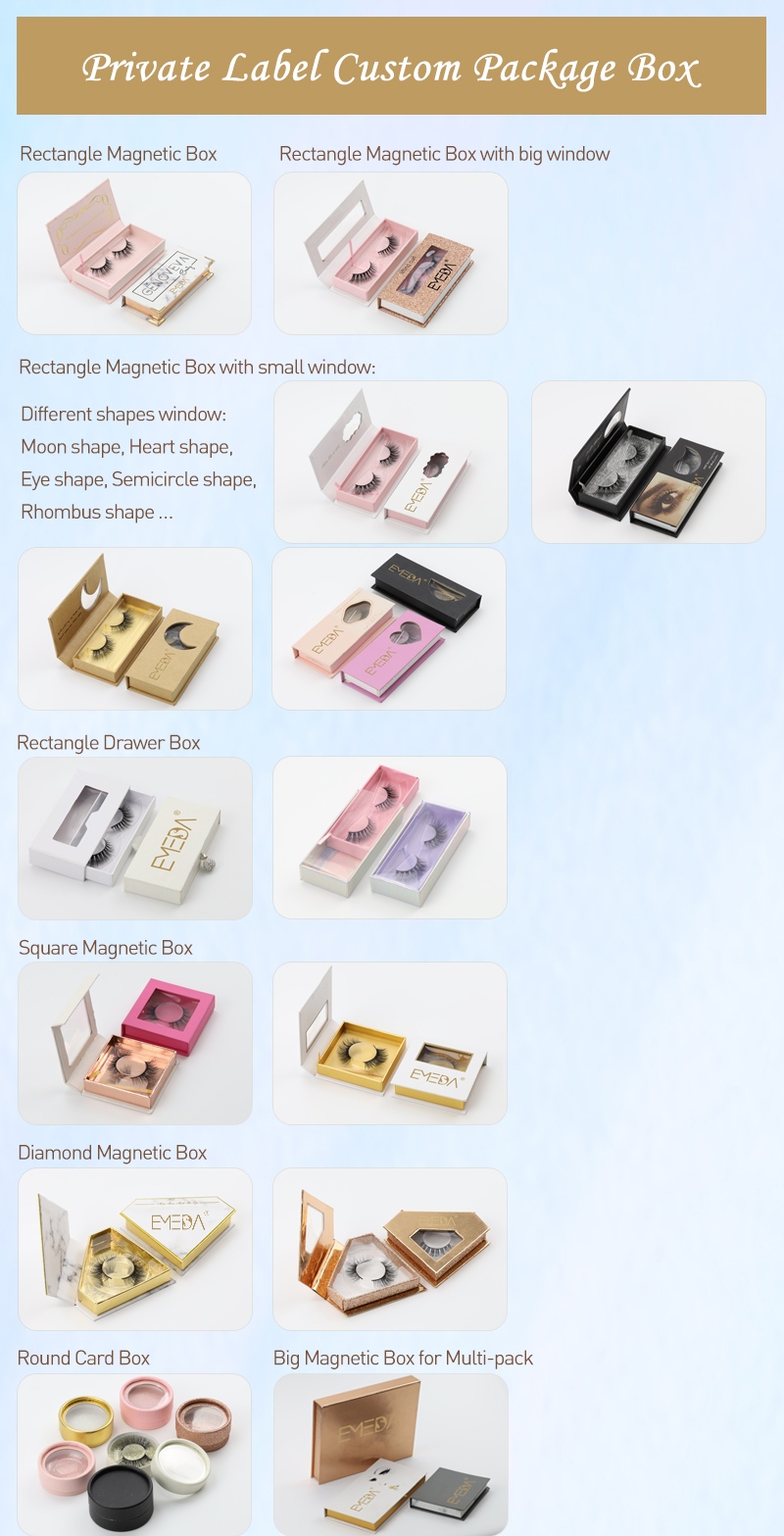 The designer is specialized at making logo on box.
Our box factory that can manufacture all kinds of boxes for customers.
Customers have rights to choose the box shape they like.