Handmade DIY 5D Sandwich Premade Fan Grafting Lashes Korean PBT Fiber Three-leaf Clover Individual Eyelash Extensions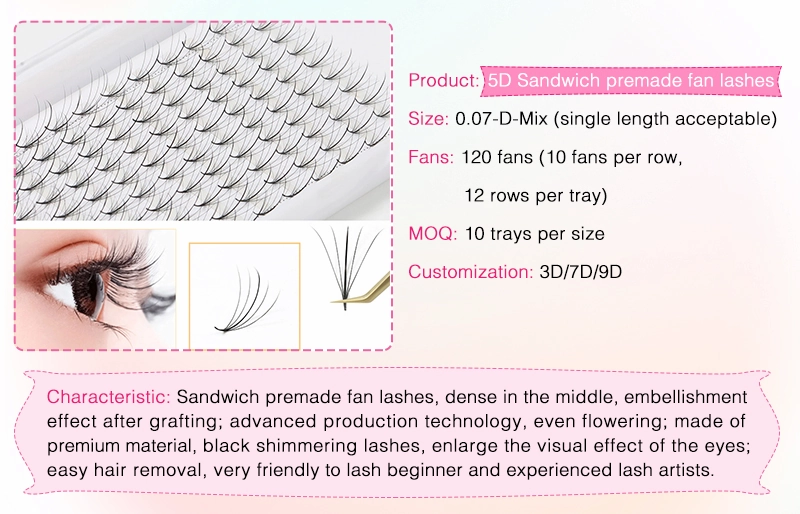 Introduction of Products
Name: 5D Sandwich Premade Fan Lashes
Size: 0.07-D-Mix (single length acceptable)
Fans: 120 fans (10 fans per row, 12 rows per tray)
MOQ: 10 trays per size
Customization: 3D 7D 9D
Characteristic: Sandwich premade fan lashes, dense in the middle, embellishment effect after grafting; advanced production technology, even flowering; made of premium material, black shimmering lashes, enlarge the visual effect of the eyes; easy hair removal, very friendly to lash beginner and experienced lash artists.
Name: Sandwich Three-leaf and Four-leaf Clover Individual Lashes
Size: 0.07-C-(8-12mm)
MOQ: 20 trays per size
Characteristic: the lashes in the middle are encrypted, full of velvet, fairy hair on both sides, three dimensional and charming; flat U-shaped root, the glue area with real eyelashes is larger, longer lasting, and the grafting is firm and not easy to fall off; grafting speed increased by 50%, density increased by 50%, beauty increased by 80%.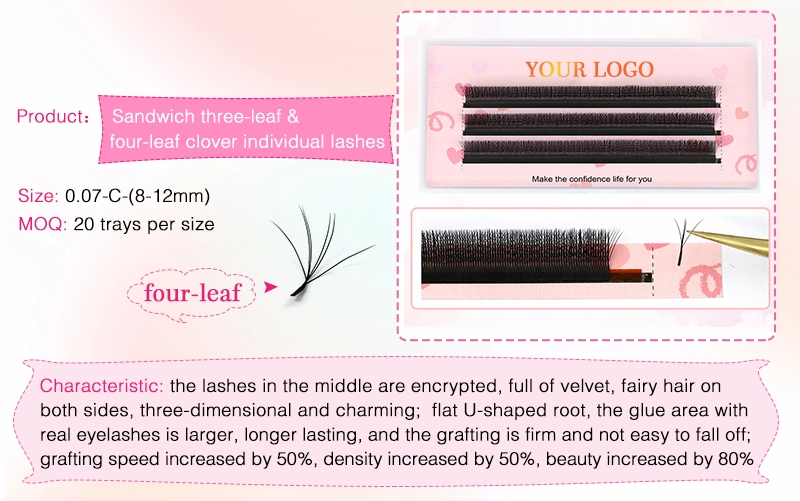 Related Products
Name:Sandwich Hot Melt Premade Fan Lashes
Diameter:0.07 mm
Curl: C D
Length: 8-15 mm
MOQ: 10 trays pper size
Logo: cusyom logo acceptable
Characteristic: New upgraded eyelash grafting technology, hot-melt premade fans, sandwich hair style, encryption in the middle of each eyelash, flexible embellishment; the hair tips are crossed and staggered, it is more three-dimensional and energetic after grafting; fast grafting, flat root treatment, large grafting area, no difficulty in grafting; the hair is light and soft, no foreign body feeling when worn for a long time, and it also makes your eyes beautiful.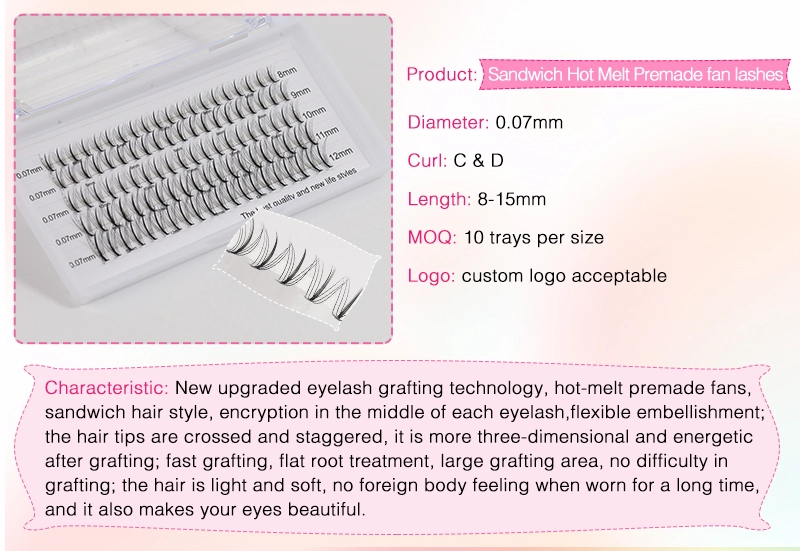 We also have Anime Individual DIY Lashes, Trilogy DIY Lashes and Manga Individual DIY Lashes, Fairy Lashes and A-Shape Lashes.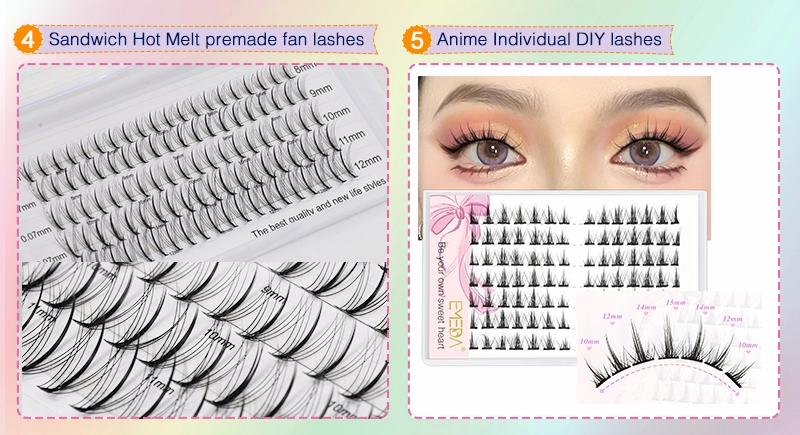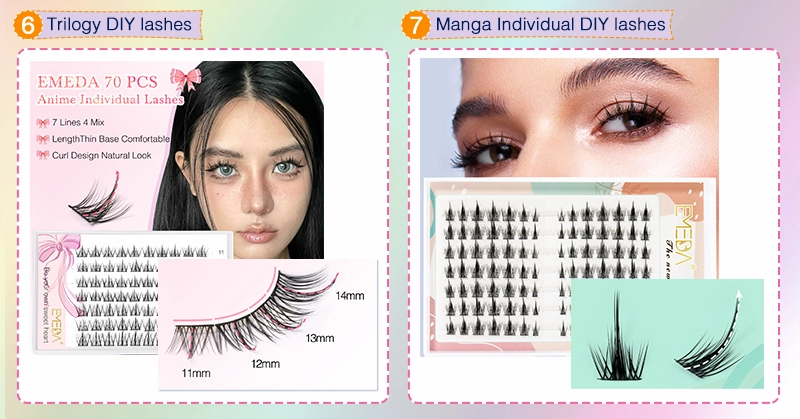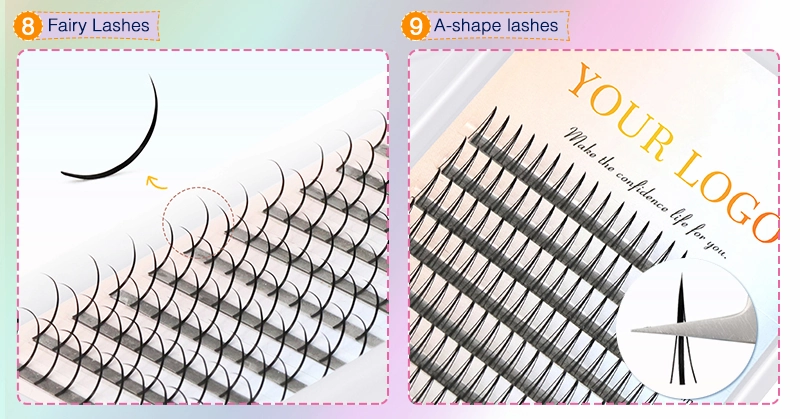 Payment and Shipping
We accept multiple payment methods for you to choose.Including Trade Assurance, Bank Transfer, Paypal, Weatern Union,MoneyGram and VISA. Shipping ways including DHL, FedEx UPS and TNT.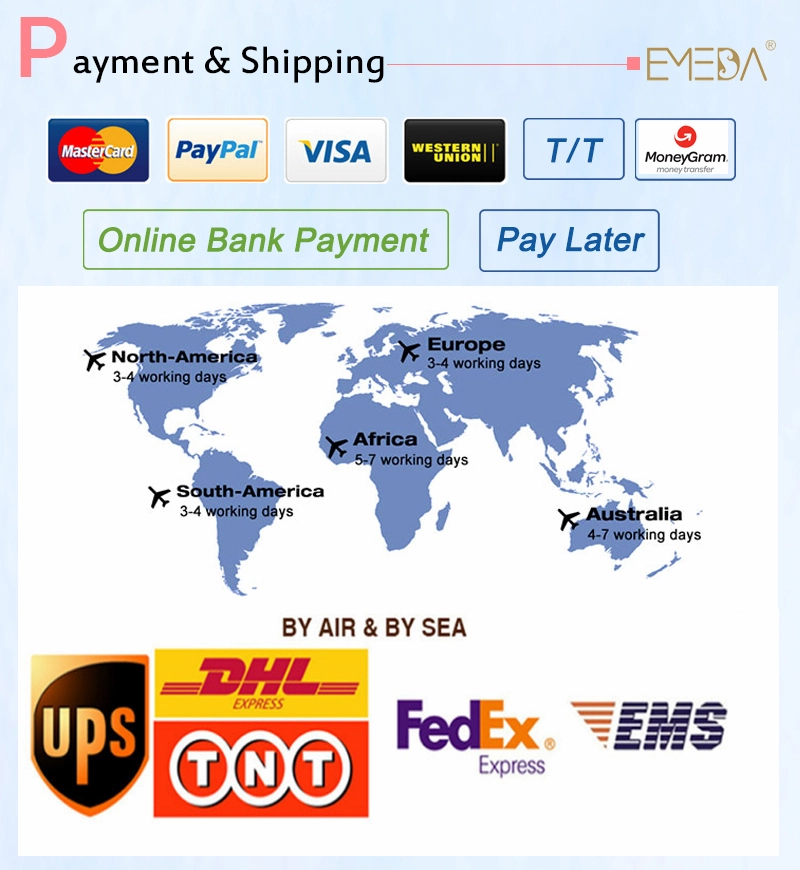 Customer Visit
Many customers has been visited to our company, and they trusts our products. We have many years experience that ensure we can give you the best service.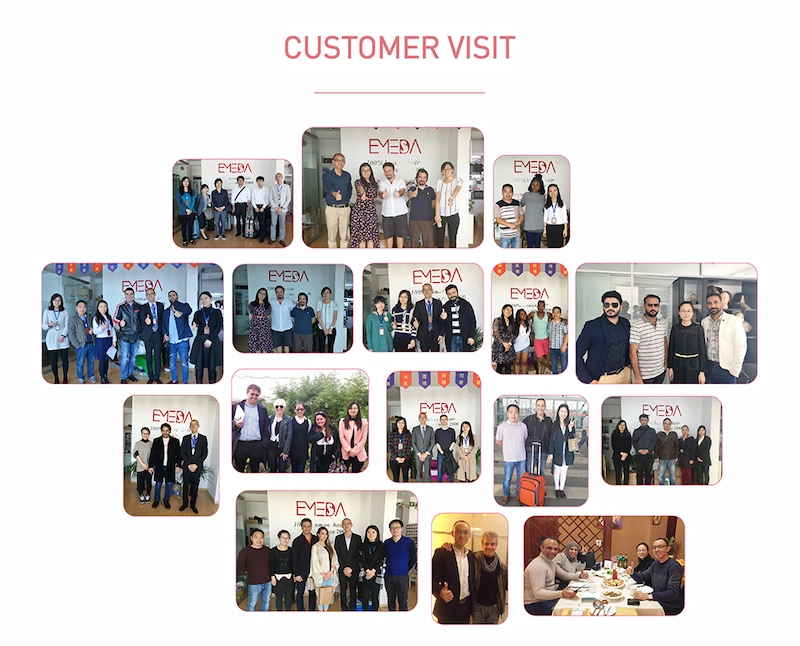 If you are intereted in any our products, please do not hesitate to cantact me!
Email: minklah@emedaeyelash.com
Whatsapp: +86 13573804926