Eyelash Manufacturer Supply Eyelash Extensions
Material: Top synthetic silk
Brand Name: OEM/EMEDA
Curl: C,D
Custom Packaging: supplied
Stock:Large quantity
Payment terms: Paypal, Western Union, Money gram, T/T
Delivery: DHL, FEDEX, UPS, sea shipping
Delivery time: 15-45 days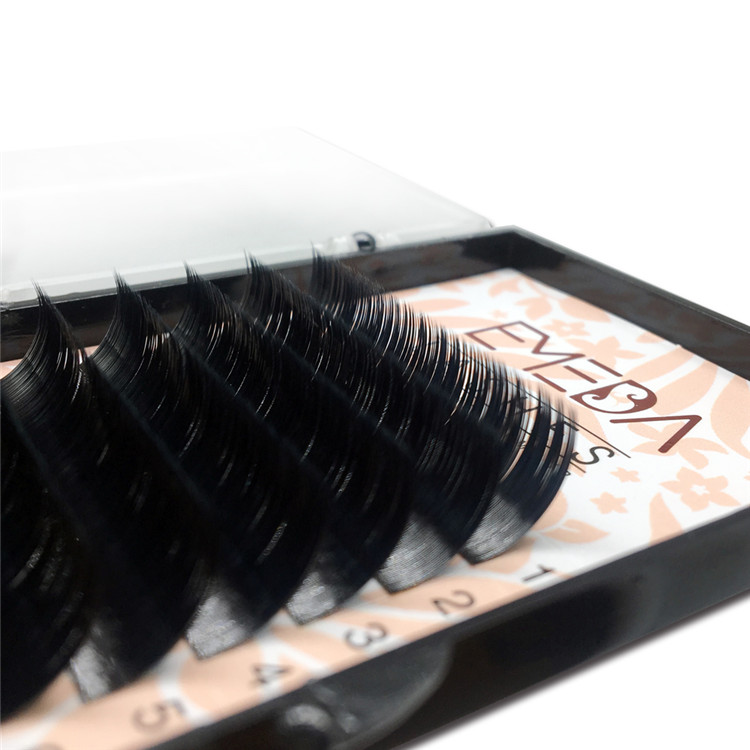 Flat Eyelash extension Feature:
1. This flat eyelashes extensions made by the New South Korean flat wool produced, cross section is flat (common eyelash eyelash of round cross section), more easily after the eyelash grafting, and not easy to fall off.
2. The flat eyelashes is less weight of normal eyelash extensions and retains its curl for twice as long ,and comfortable to wear and easy to apply .
3. This type of eyelash with groove shape of the hair root that has enough area to bond with glue . also can attach with glue easily that will save eyelash artists' time to do eyelash extension. It is the softest lash ever which will make your eyes more comfort after applied.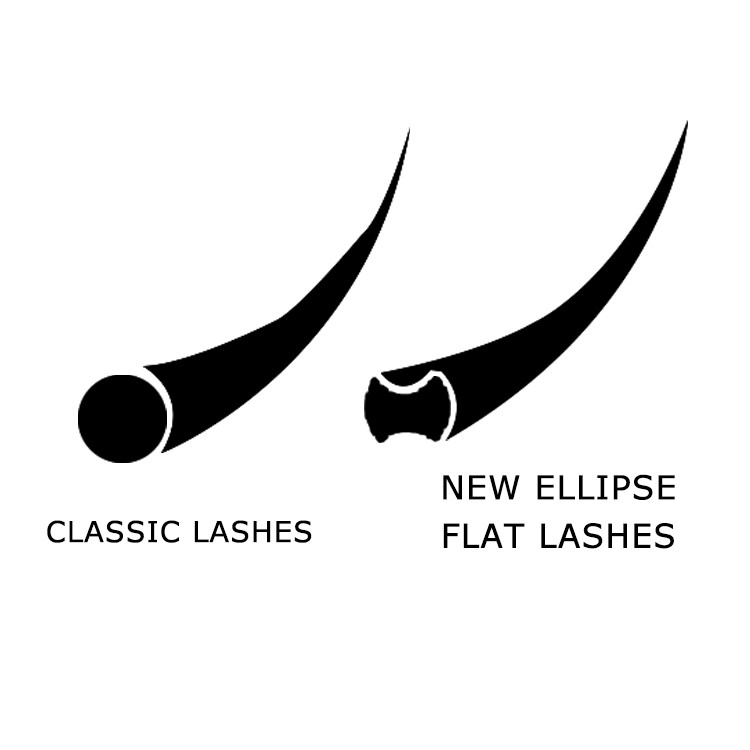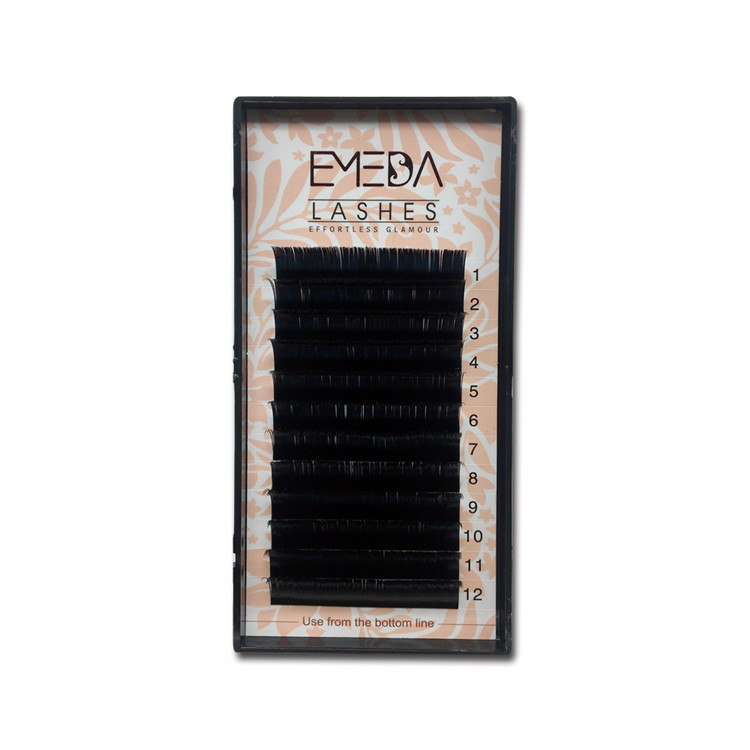 Flat Eyelash extension details:
1. All the sizes can be made, mixed tray is available. We can meet your any requirement
2. After 48 hours of high temperature suppression & low temperature soak, absorbing 100% collagen , the eyelash are closest to the composition of real eyelashes.
3. Honeycomb spiral design, breathable, light experience, black but not so shine effect, to bring you the ultimate graft experience.
4. Hollow design, breathable light, zero weight after grafting.
5. Professional design, the adhesion parts are not kink, so that removal becomes easier, shorten the grafting time greatly .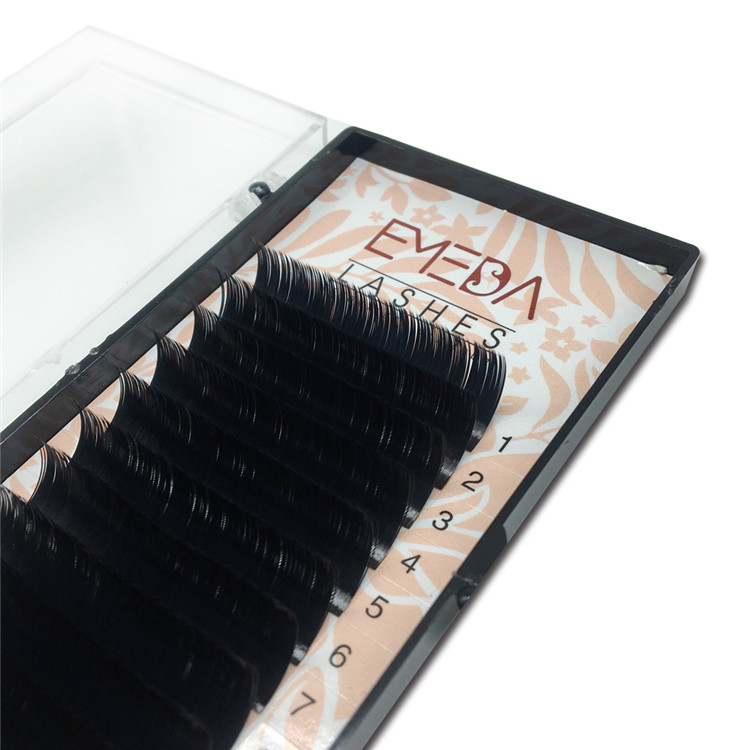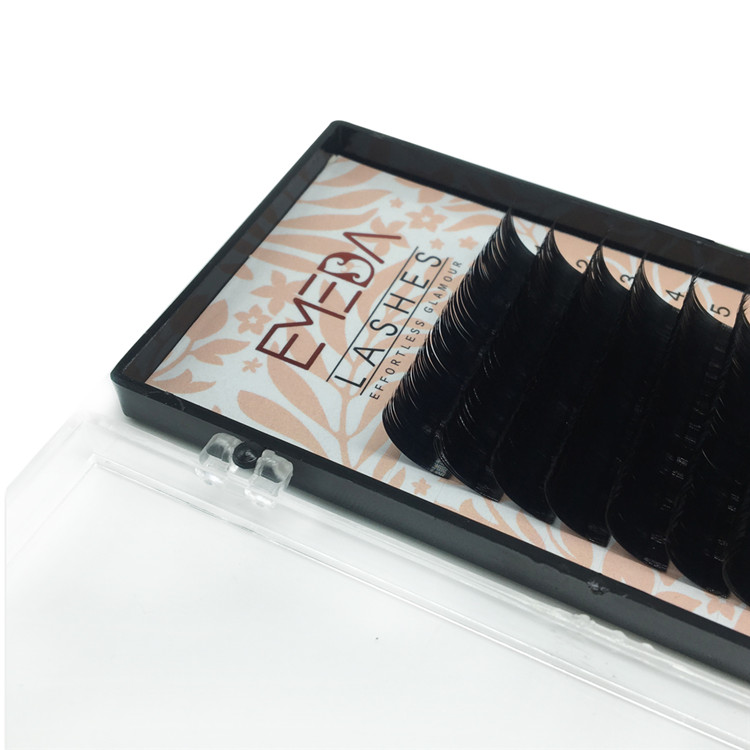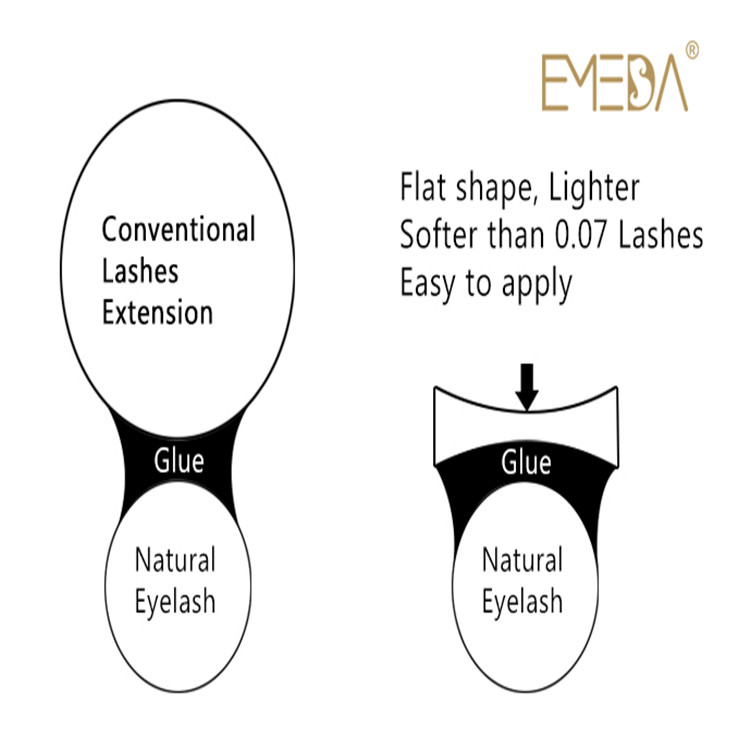 Our Advantage:
1. We have 12-years production experience for false eyelash, with about 1000 square meters Factory area,50 workers, 20 Professional technicians with 10-years experiences, supply capacity is 300000 boxes per month.
2. We accept special customization, including mixed lengths, colorful eyelash, private label, custom eyelash packaging
3. All eyelash are using the most advanced manufacturing process, with longer stereotypes time, to create a more lasting makeup effect for you.
4. All eyelashes are 100% handmade by experienced workers.
5. Professional eyelash sales and eyelash tool sales team to help your company grow rapidly.
6. Professional after-sales service for you to ensure good after-sales service.
7. Completed certificate, to make your sales no worries.
8. Completed eyelash tools, save your time and cost.