Premade Loose Fans!!EMEDA Eyelashes!!!
EMEDA 5D Premade Loose Fans Eyelash Extension Wholesale
5D Premade Loose Fans Specification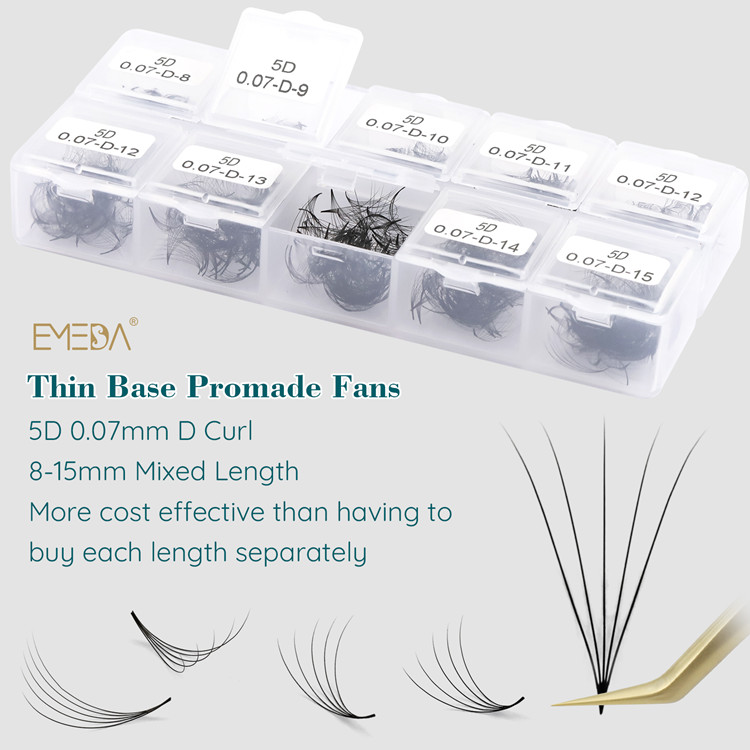 EMEDA 5d Premade Loose Fans,is very popular in the market now.We can do 3D/5D/8D/11D,0.07mm thickness,D curl,8-15mm mixed length.Total 1000 fans,compared with regular premade fans,our loose fans are more cost effective than having to buy each length separately.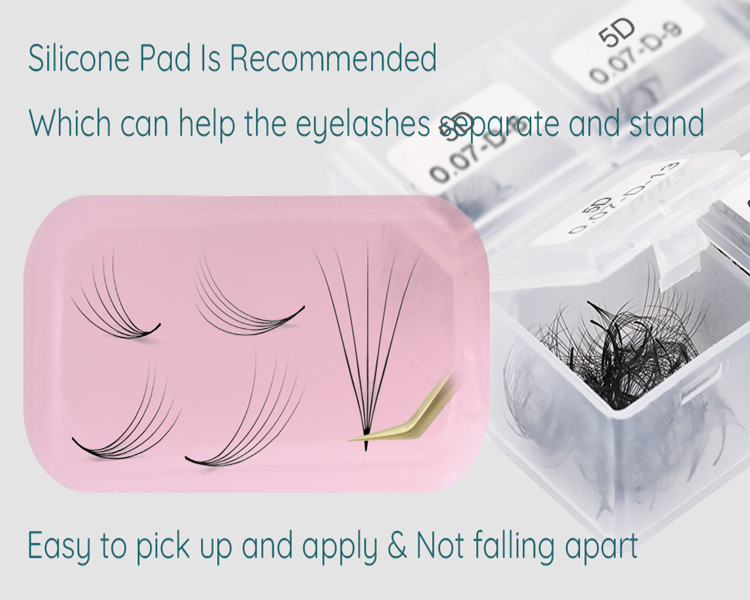 When you want pick up 5D Premade Loose Fans,you can use the professional eyelash extension tweezers,put fans on the silcone pad,which can help you the eyelashes seperate ans stand.That will easy to pick up ans apply,see the fans very clearly(not falling apart).
5D Premade Loose Fans Advantages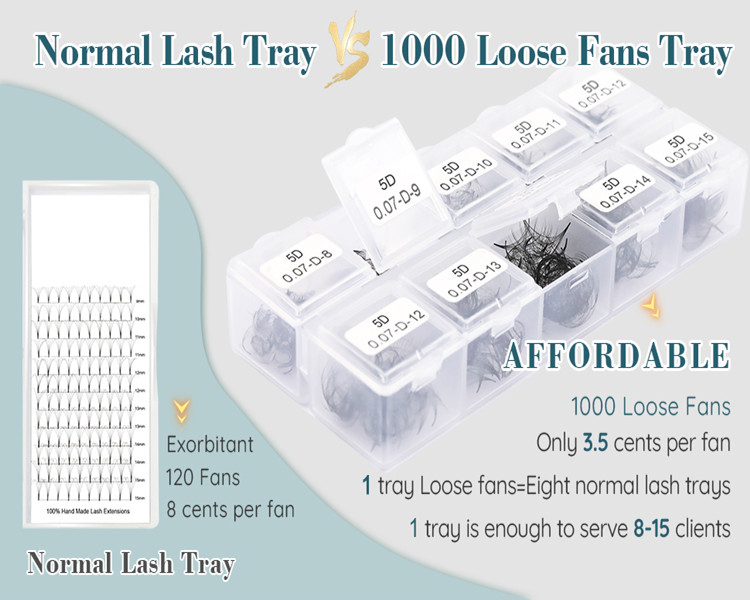 Normal lash premade fans tray,just one tray have 12 lines,one lines have 10 fans,total 12fans,per fan 8 cents;
the advantage of our 5D Premade Loose Fans is our premade loose fans,as shown as picture above,total 1000 loose fans,only need 3.5 cent per fans.And one tray loose fans is equal with eight normal lash trays,can serve 8-15 clients.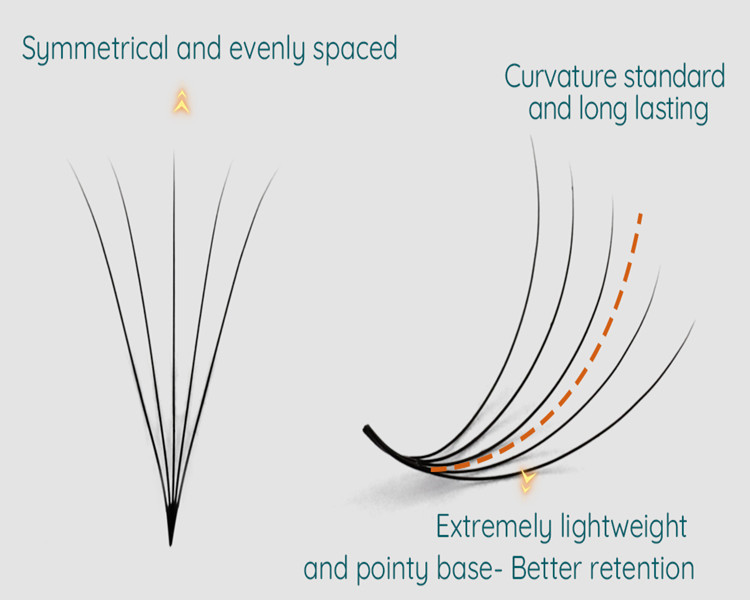 Our 5D Premade Loose fans is pointy base premade fans,they are very light and soft,better retention.Also our 5D premade loose fans curvature standard and long lasting, look symmetrical and evenly spaced.
5D Premade Loose Fans Look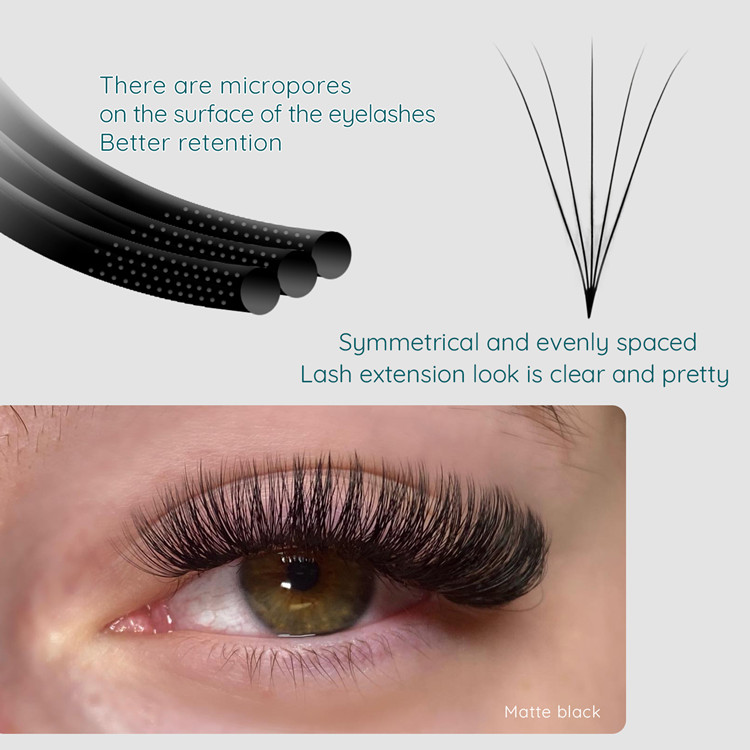 Our 5D Premade Loose fans,there are micropores on the surface of the eyelashes,lash extension look is clear and pretty.When through lash artist hand graft on the client's eyes,make eyes more gorgeous and charming!Welcome to contact us to know more details of our premade loose fans.
5D Premade Loose Fans Wholesale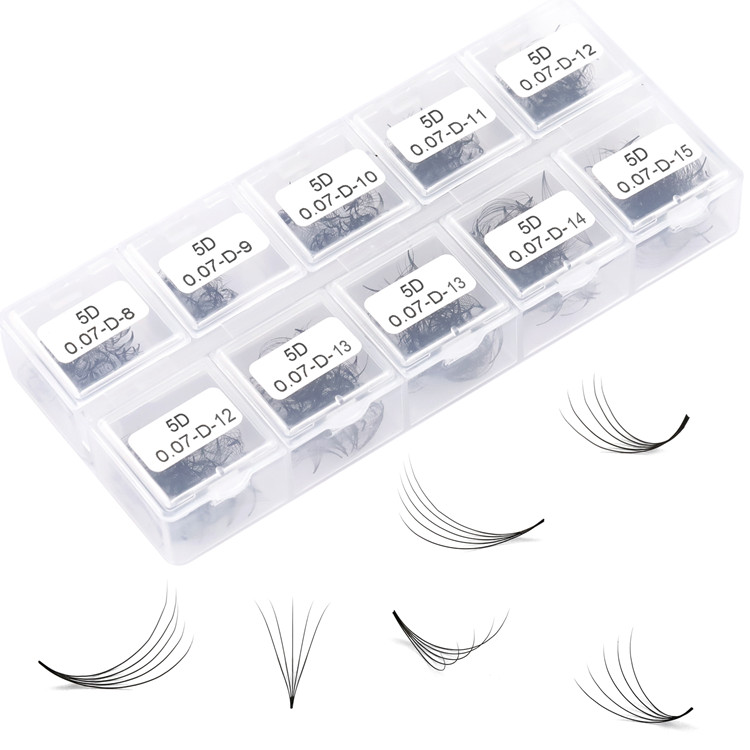 If you want wholesale our 5D Premade Loose Fans,we can provide sample for test first.
Then if you are satisfied with our samples and want more, just contact us!
We can do 3D/5D/6D/7D/8D/11D,0.07mm thickness,C curl and D curl,you can choose you want size.
One box can have 100/500/1000 fans, according your needs.
In addition,we also provide private label for wholesale order,customize your packaging.
You may like

Contact us for more details
Whatsapp:8618562611508
Email:sales06@emedaeyelash.com