Fashion Design Wholesale Mink Eyelashes PY1
Fashion Design wholesale mink eyelashes are with the best mink fur, Unique 3D effect to make 3D multilayer eyelash, release the most charming eyes .It is not easy to drop fur with unique manufacture technique. Made by double bands to make your mink eyelashes stronger and durable. As a manufacturer, we can wholesale many styles of mink eyelashes for you to choose.
*Brand:Emeda eyelashes
*Materials:real mink fur
*MOQ:200 packs/style
*Price:USD8.5-9.5
*Main market:US & Europe
*model(number):C02
info@emedahair.com
86-53285685100
mink eyelash:
the eyelash is very fantastic,it looks like very real very nutural,and no shedding.
100% mink Handmade Eyelashes
a.Comfortable to wear and good shape
b.Competitive price with high quality
c.OEM/ODM service available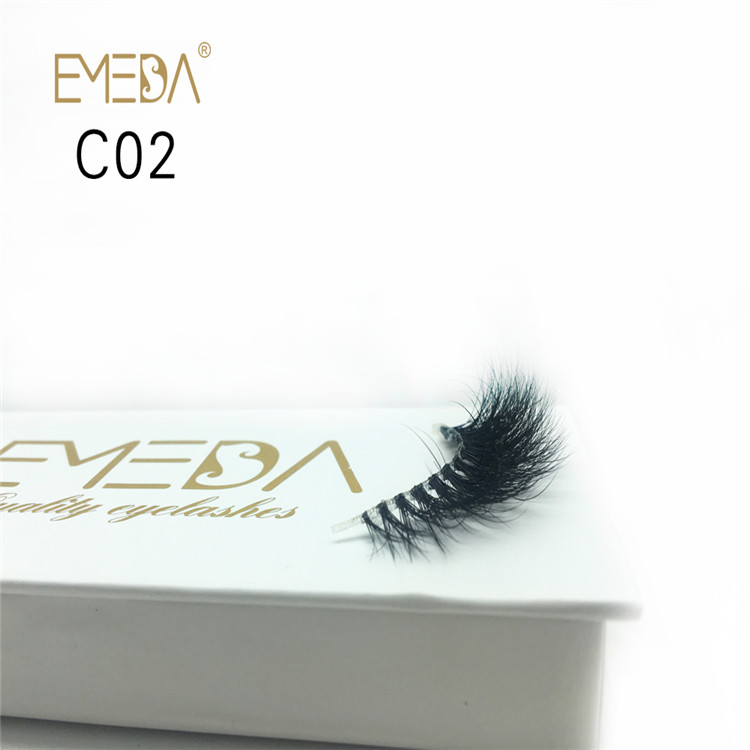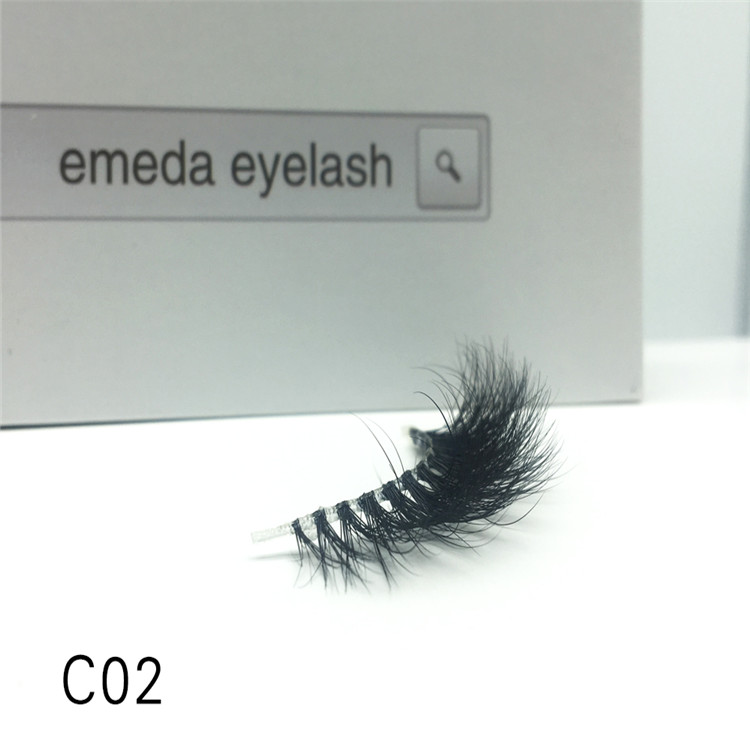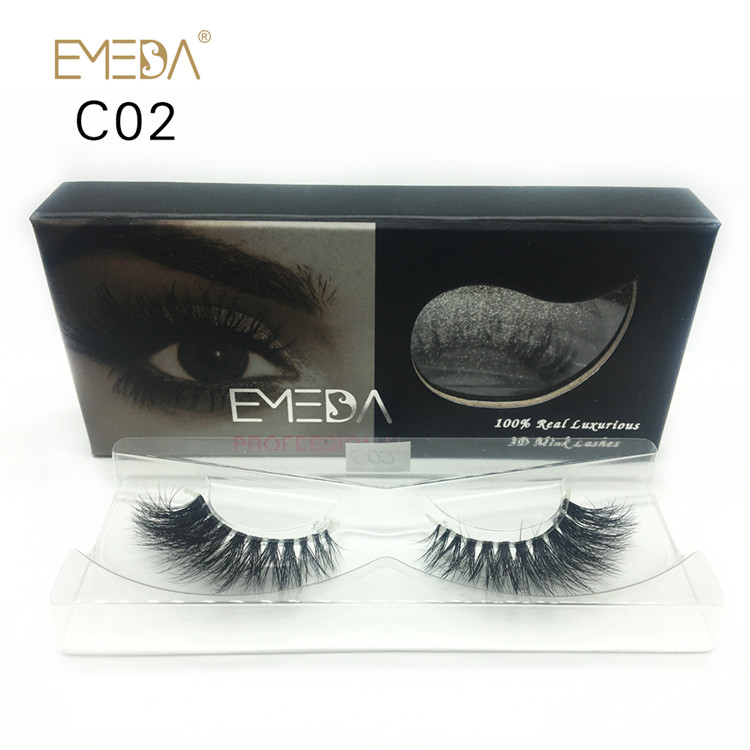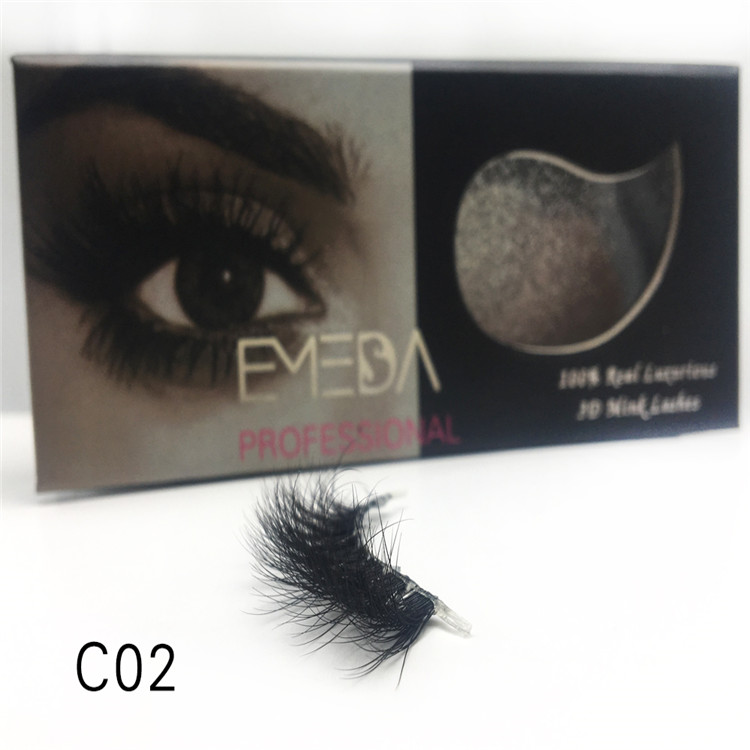 You may like: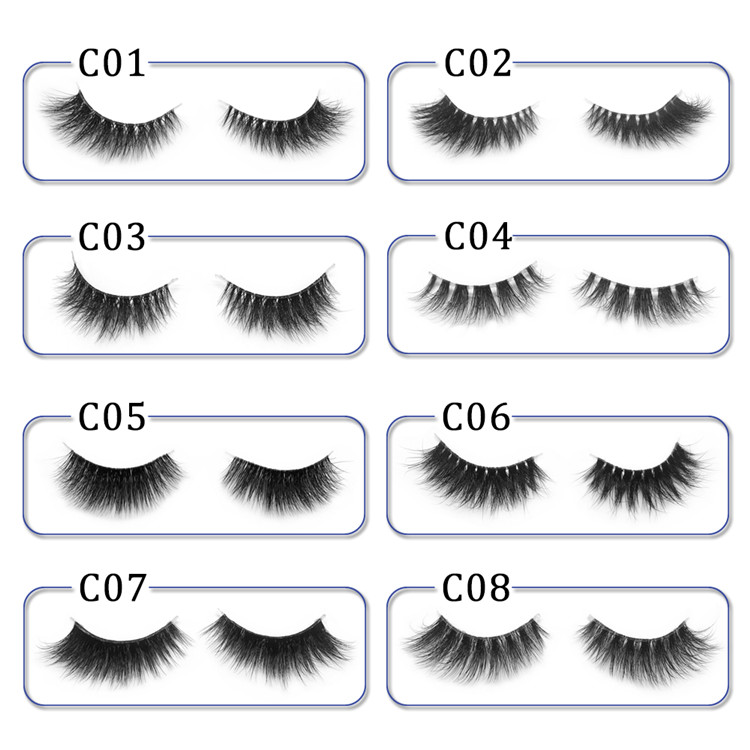 End customer feedback
"I LOVE my lashes!! The band is pretty stiff so they took some extra effort while applying to get them to stick but they are SO gorgeous it was worth the work. Yaaasssss!"

"Much better than I expect, especially for the price! Lashes feel lovely and sit well on the eye. If you're a bit hesitant, DON'T BE! You won't be disappointed. I will defiantly be buying a second pair. Thank you :)"

"These lashes were beautiful! Got compliments left and right! I love how amazingly light they feel,I don't even feel like I have falsies on! Like most falsies I did have to trim it to fit my eye, which was not a problem at all! I will be ordering more in the future!"

1. What is Eyelash growth?
Eyelash growth solution is a cosmeceutical for hypotrichosis used to grow eyelashes, making them longer, thicker and darker. The solution contains natural plant extracts.
2. What is hypotrichosis of the eyelashes?
Hypotrichosis is another name for having inadequate or not enough eyelashes.
3. How do I apply Eyelash growth?
you apply to the base of the eyelashes 2 to 3 times per day.
4. How soon will I see results?
Eyelash growth users may see results starting at 3-4 weeks, with full results at 12 to 16 weeks. The growth is gradual.
5. Is Eyelash growth a replacement for mascara?
No, Eyelash growth does not work in place of mascara. Eyelash growth is a treatment for inadequate or not enough lashes. However, mascara can be used on your eyelashes in addition to Eyelash growth.
6. Is Eyelash growth different from prescription products that indicate eyelash growth?
Eyelash growth solution is the completely natural formulation for inadequate eyelashes or not having enough eyelashes. It has been proven to grow longer, fuller and darker lashes. Due to its plant formulation, it has little side effect and contraindication.
7. What if I forget to apply one night? Or a few nights?
If you miss an application or a few, don't try to catch up. Just apply the Eyelash growth the next evening and stay on schedule.
8. What happens if I stop using Eyelash growth?
If you stop using Eyelash growth, your eyelashes are expected to return to their previous appearance over several weeks to months.