YY lash extension high qulaity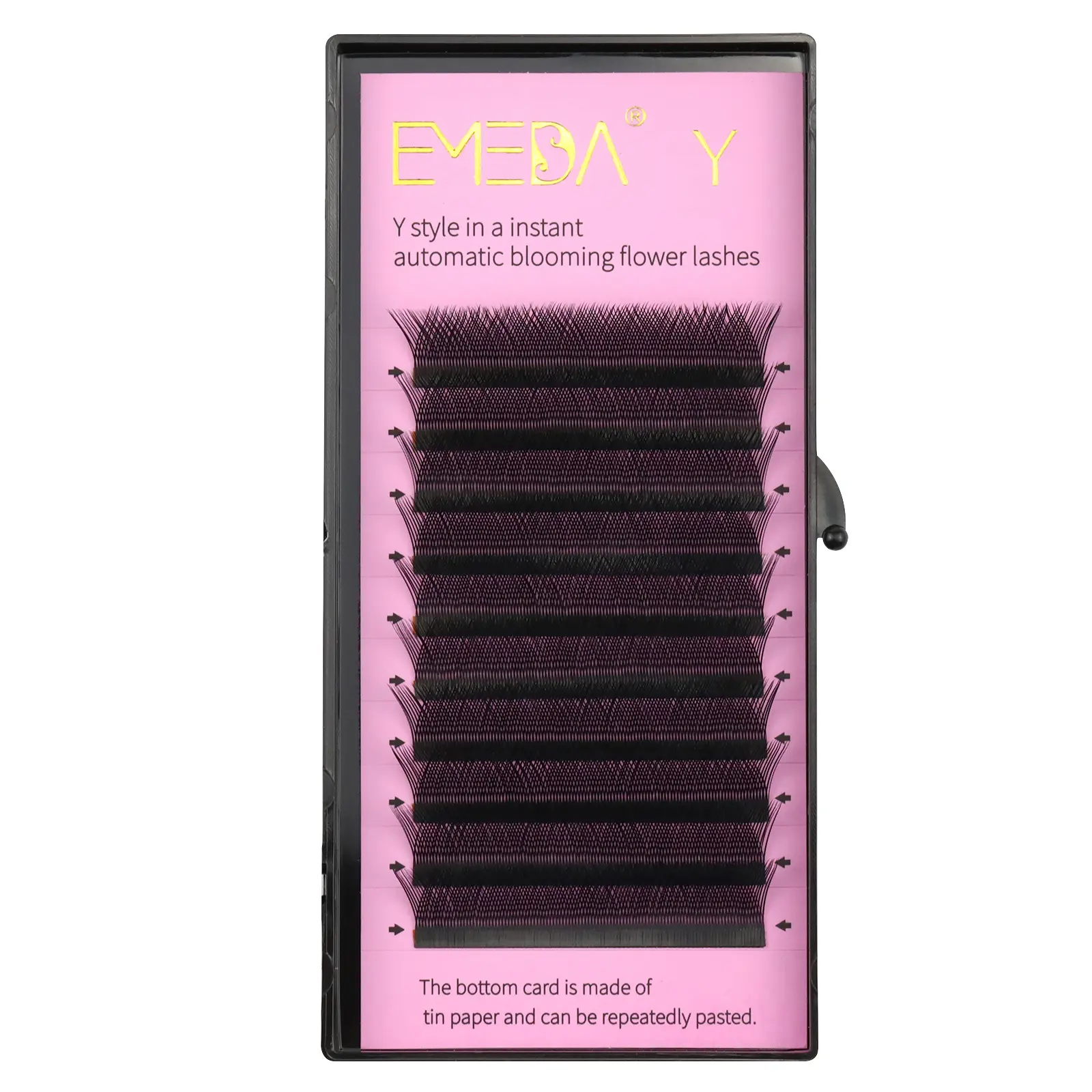 The arrangement of the roots is clearly visible, and the lashes are easy to take without breaking the roots and the black YY eyelash extensions Compared with other classic eyelash extensions, it is firmer and lasts longer.Our YY lash extension can keep a good curl for a long time about over years, very good for lash salon and lash schools using , no worries about their lifetime.


YY lash extension soft material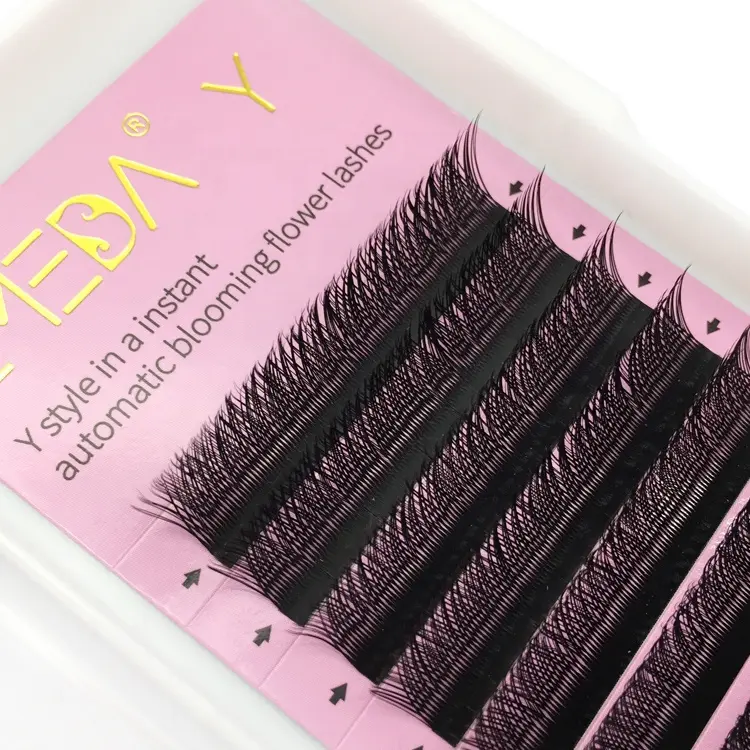 Our YY lashes extension are made of imported Korean synthetic fiber environmentally friendly materials. Compared with the classic eyelashes, the YY eyelashes extension supply will be softer and lighter, and it will be more comfortable to wear. In addition, we use matte black, which is very similar to natural eyelashes.

YY lash extension save your time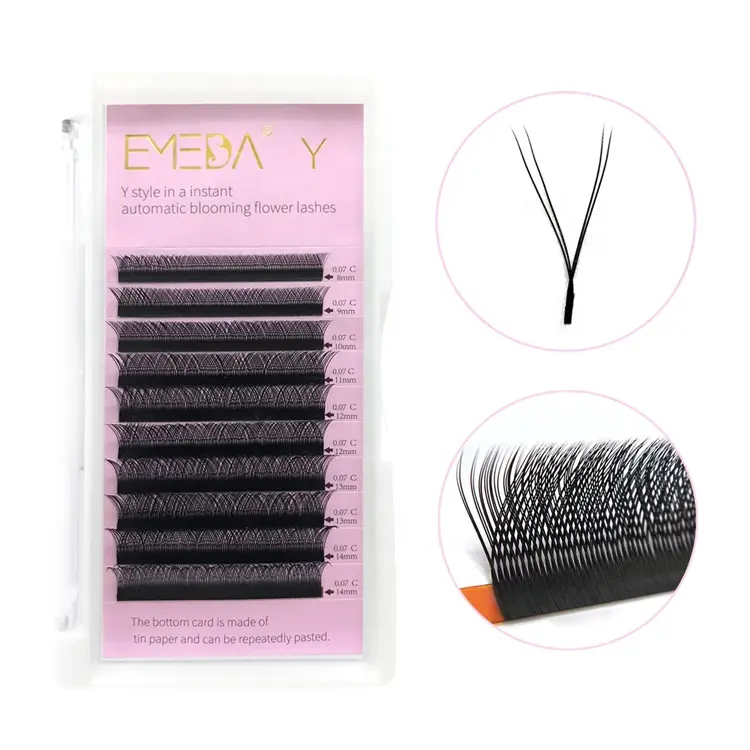 Whether you're a busy professional, a student, or a parent, YY lash extensions can help you look and feel your best without taking up too much of your time. With YY lash extensions, you can wake up each morning with beautiful, full lashes, and spend less time on your beauty routine.

YY lash extension cruelty free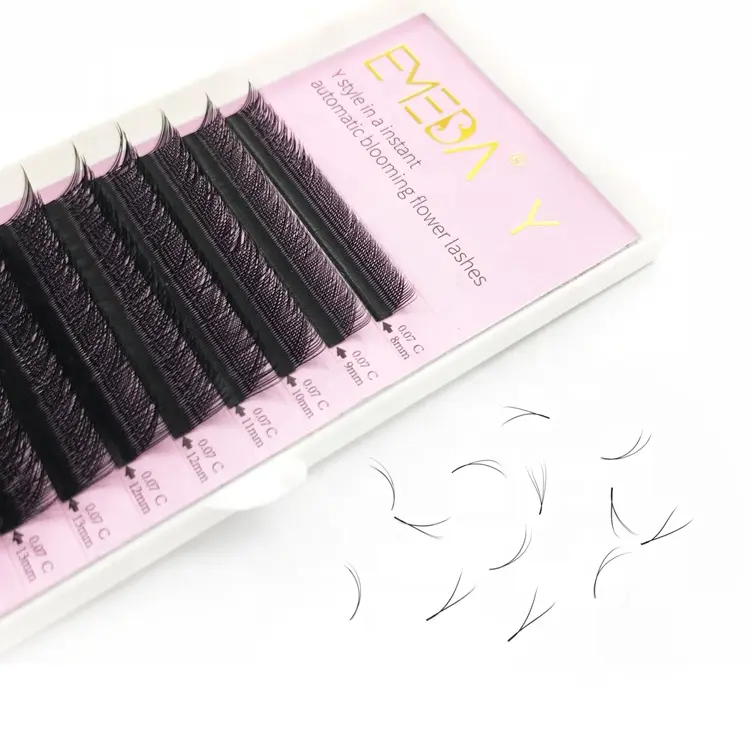 We have always been friendly to animal friends. The lash extension premade fans are made of imported high-quality PBT material, which is super comfortable and light, and the matte black texture is no different from your real eyelashes. Manually bake the curvature of the premade volume fans to make the curl soft and powerful. You can make any fabulous eyelashes whatever you want, just do it!

FAQ

Q:What is YY lash extension?
A:YY lash extension is a professional eyelash extension technique that uses high-quality synthetic lashes and special adhesive to individually attach the false lashes onto the natural lashes, enhancing the length and density of the lashes.
Q:How is YY lash extension different from traditional lash extensions?
A:YY lash extension focuses more on personalization and achieving a natural look compared to traditional lash extension techniques. It uses lighter, softer synthetic lashes and attaches each lash in the middle of the natural lashes rather than at the base, resulting in a more natural appearance.
Q:Is YY lash extension safe?
A:YY lash extension is performed by trained technicians using high-quality products and proper techniques. When done correctly, YY lash extension is safe. However, if low-quality products are used or improper procedures are followed, it can cause discomfort or damage to the natural lashes. Therefore, it is recommended to have YY lash extension done under the guidance of a professional technician.
Q:How long does YY lash extension take?
A:The duration of YY lash extension depends on the individual's lash condition and desired outcome. Typically, the complete YY lash extension process may take 1 to 2 hours. This includes consultation, selecting suitable lash styles and lengths, preparation, and the application of the false lashes.
Q:How long does YY lash extension last?
A:The longevity of YY lash extension depends on the individual's lash growth cycle and daily care. Generally, the false lashes can last for 4 to 6 weeks.
Contact me
Jessie
Email : sales06@emedaeyelash.com
Whatsapp:+86 185 6261 1508