3D 0.10mm C D Curl Premade Volume Fans (Long Stem)
About the Product
Style: 3D

Stem: Long stem(about 2mm)
Color: Matte black
Material: Korean PBT material
Thickness: 0.1mm
Curl: C D
Length:
Single length: 8/9/10/11/12/13/14/15
Mixed length:
9-16mm (Mixed way: 9*1,10*1,11*2,12*2,13*2,14*2,15*1, 16*1lines)
15-20mm (Mixed way: 15*2,16*2,17*2, 18*2, 19*2, 20*2lines)
Row: 12 lines/tray
Lashes Cluster: each line has 20 fans, 12 Lines * 20 fans =240 fans per tray
Product picture: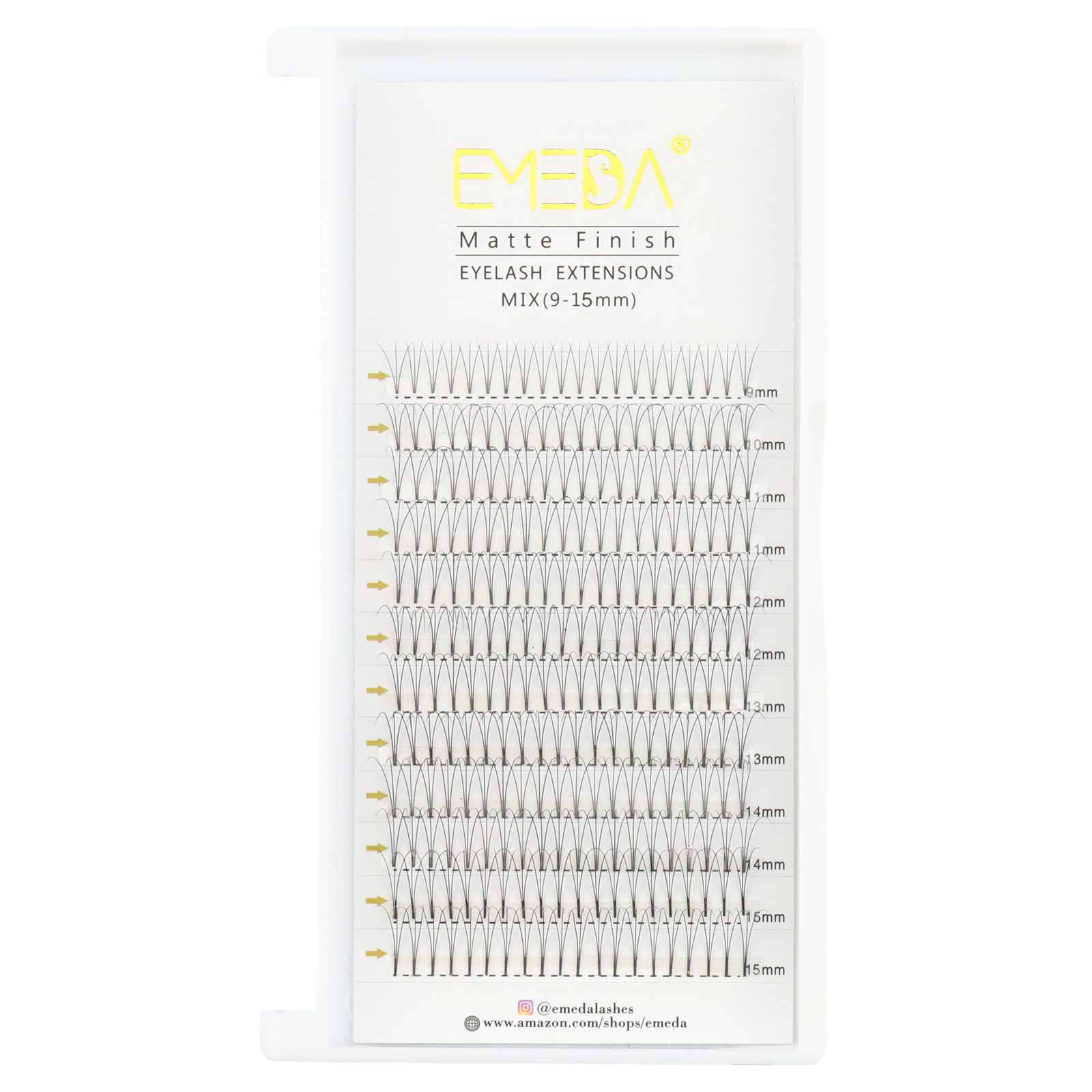 It is durable and can stand high temperatures. Premade fans are very soft and lightweight and matte dark, just like your own lashes. No-harmless to human skins or eyes.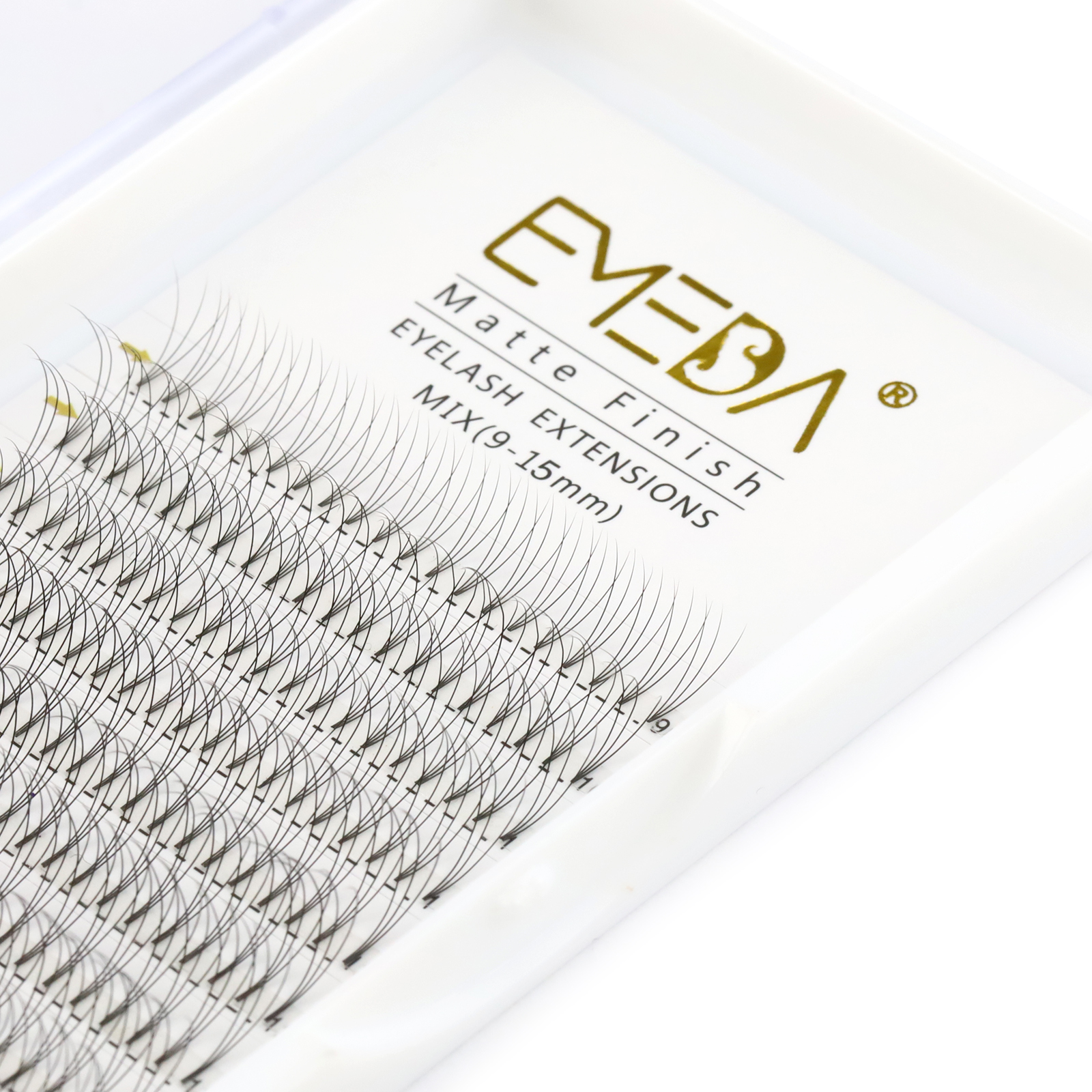 We use a unique double heat bonding method to ensure an ultra light-weight lash without compromising strength and ultra-thin base.
It is soaked in high pressure and low temperature to absorb 100% collagen, so it is the closest to the composition of real eyelashes, it is not easy to deform.
Private label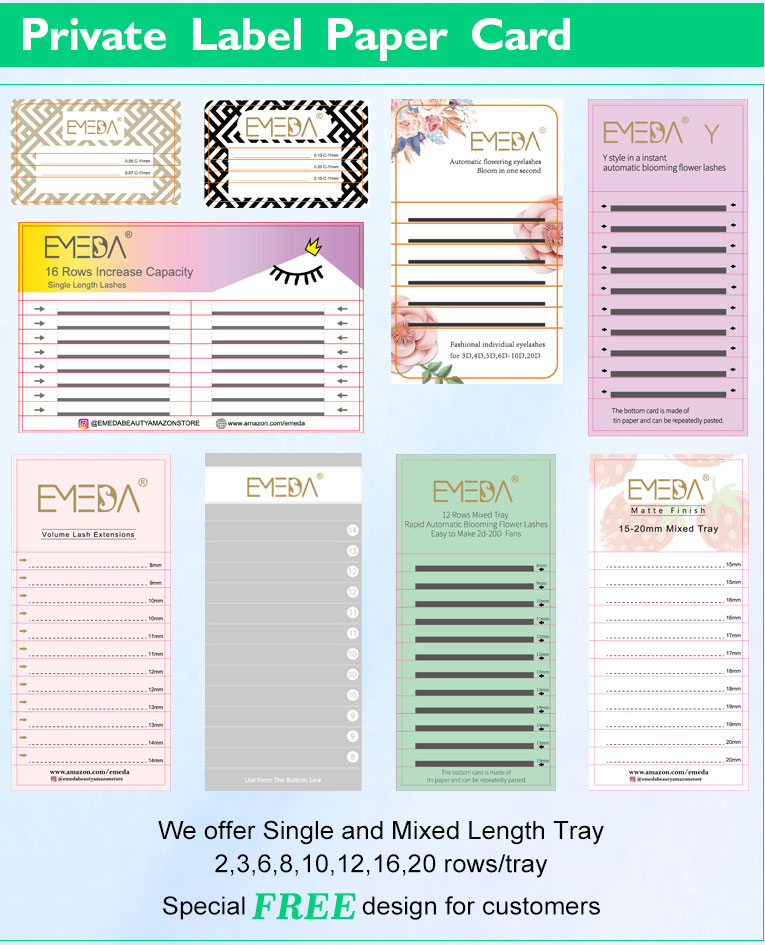 Our designers can make logo for custmers, you will have your own brand.
Customers can choose the patter you like.